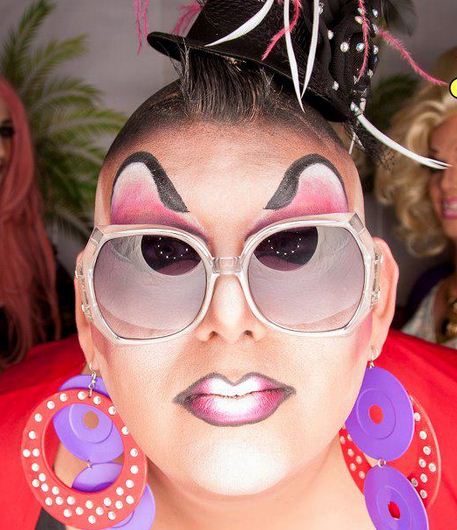 Mama Tits! Photo: Ryan Georgi/PoseWith.Us
 I'm 16 and I've just recently come to terms with my sexuality. I've been seeing a boy for the past few weeks, and we want to go further, which I'm totally game for, but a little scared. Sexually, he says he's a total top, and that's all he's ever been. I'm a virgin, and therefore don't know what all has to happen for this experience. The relationship is still pretty new, and I'm too embarrassed to ask him what to do to prepare for bottoming.  Any tips?
Sincerely,
Boy Of The Totally Obvious Melancholy
Now this is an interesting question. My first instinct is to answer your question with a question; "Why the rush?" but I can remember when I was 16 and my hormones were raging and all I wanted to do was to figure it all out. I have very fond memories of a varsity sports boy in one of my classes that I was all atwitter about. The great part is that he reciprocated the interest! We spent many an afternoon either skipping school or after school "figuring things out." Ahhh…high school…aside from the random teen bullshit I must admit I had a great time!
Now, I would be remiss if I did not discuss the fact that at 16 you may not fully understand the consequences of sex, and believe me, there are always consequences of sex. First and foremost if you are going to dabble in the mystical art of the horizontal mambo you must first be fully prepared for what you are jumping into. Sex changes things, sometimes good, sometimes bad and sometimes a combination of both. Be prepared! This is an adult act you are about to engage in so you both must be prepared to handle it like adults!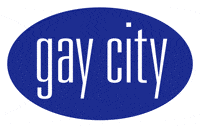 SAFE SEX! There is no other option. Whether or not you are a virgin, he may not be. Although you may think you know someone well, people do not always tell the truth when it comes down to sexy time. Protect yourself completely and only be willing to have safe, consensual sex and only have partners that feel the same. Take it from a survivor of HIV for over 12 years, you do not want this STI (Sexually Transmitted Infection) or any other. Whether or not an STI can be cured, they are often times painful, embarrassing and sometimes deadly. Make sure you do your research; one of my favorite go-to information resources is Gay City Heath Project, www.Gaycity.org  The second part to this step is both of you need to GET TESTED and KNOW YOUR STATUS! It is your responsibility as a sexually active person.
Have boundaries, open communication and trust. You must decide how far you are willing to go, you must also communicate that to your partner and you must trust that they will respect your wishes. You do not want to find yourself hitting your boundary line and your partner not respecting you and crossing it. You must be in control of your body at all times. Don't get all underage drunk or something and then have sex! Trust me, that never ends well and you don't want your first time to be so traumatic that it ruins sex for you.
Preparation! Take a look at your ass! Not just a fleeting glance, look at it, grab a mirror and explore you also want to makesure you do not have any tears or hemorrhoids that would prevent you from having anal sex. You also should explore your ass, lube a manicured finger up and see how it feels! Try inserting 1 or more fingers gradually. DO NOT FORCE anything in your ass, or you will be sorry! After you are comfortable with your fingers and have found how to pleasure yourself that way then it may be time to graduate to a small dildo. The reasoning for all this personal ass play is so you know what you like and what you do not like and to get familiar with the sensation of being penetrated.
Cleanliness! And by that I mean clean out your ass! You may want to use a douche product but do not, and I repeat DO NOT use a feminine douche, there are chemicals and such as in those you do not need or want. Also, do not over-douche, you will be sorry! Refer to this clip from "Another Gay Movie"  for example of what could happen…
Also you both need to understand that this is ANAL sex and sometimes shit happens. Now, there are other options for Douching like a shower attachment and such, but you really only need a saline douche – and you can get those in a 2pack at Rite Aid or Bartell's for only a few dollars. Make sure you follow the directions and these simple instructions. Inject the entire bottle of the douche into your ass – you may want to do this on the toilet. After injection, hold your ass clenched. Within a few minutes you will feel like you need to take a massive crap, try to hold it in for about 5 minutes then let it out in the toilet. You can always refill the douche bottle with plain lukewarm water and re-douche to make sure you got all unpleasant the little particles that may have been left behind. This process should take about 15-20min. After that it's time to shower and soap up to be sure every nook and cranny is clean and ready for playtime!
Take it slow. You say your partner is a top and that is all he has ever been, so he should have no problem taking the time that is needed to work your ass right. There should be extensive exploration on his part, getting to know your ass and what you like and what feels good for you. If he just wants to hop on and stick it in then he has some learning to do and I recommend you don't give it up until he is ready to put in the work. He should be willing to explore your ass with a well lubed finger or two as well as his mouth (while using a dental dam or non-microwavable plastic wrap as a safer sex barrier of course), as the band 20fingers says; "You gotta lick it before we kick it!" After your ass is nice and teased and YOU want him to go further, have him take his condom-wrapped, well-lubed penis and begin penetration. Remember to breathe and relax and make sure he does not force his way in or trust me IT WILL hurt. You can always be on top so you have more control of how things are going.  Slowly work your way up to the actual repeated "fucking", but remember there is no rush. You aren't going to scare off his erection. You may need to try anal sex a few times before you start to enjoy it.
Now it's his turn! Remember, turnabout is fair play! Versatility is the way to go in my book.  Just make sure he has followed all the preparatory steps as you have. Better yet, you both could explore yourselves together; it just might make for one seriously great sex session!
Good luck and have fun! And remember this is your body, YOU are in control!
——
Mama Tits is hostess of MIMOSAS WITH MAMA, Capitol Hill's Fiercest Brunch, every Sunday at 1pm at The Grill on Broadway. 
(Visited 2 times, 1 visits today)