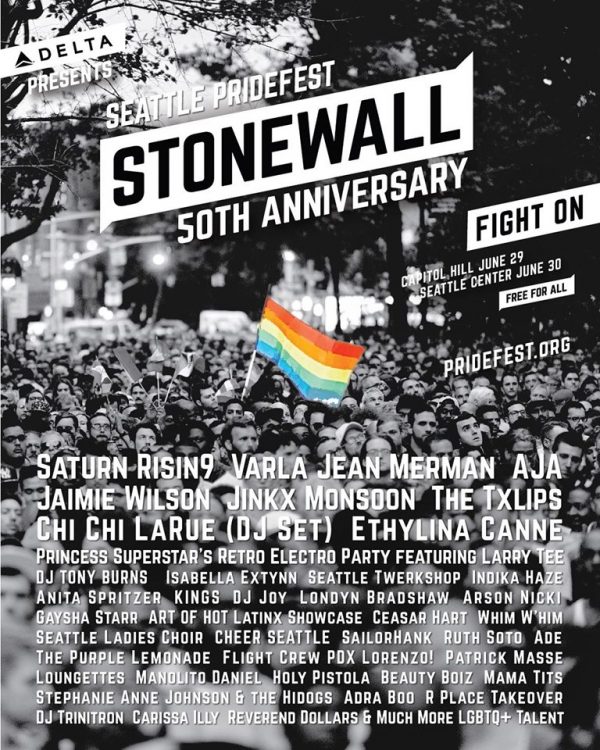 A number of notable drag performers both local and national will perform at Seattle PrideFest on Sunday, June 30th at Seattle Center.
Among the popular performers are JINKX MONSOON, Seattle's own/only winner of RuPaul's Drag Race who will also be a Grand Marshal in the Seattle Pride Parade that day. Another popular name: VARLA JEAN MERMAN, the nationally known diva who starred in the cult film Girls Will Be Girls will also headline along with AJA, popular Season 9 star of RuPaul's Drag Race.
Other names include drag diva/porn director/DJ CHI CHI LARUE, plus tons of local stars like MAMA TITS (who is technically not a local anymore since moving to Puerto Vallarta last year to headline her very successful cabaret show which she'll also take to Provincetown, Massachusetts this summer). Popular Palm Springs diva ETHYLINA CANNE also fills out the headlining roster.
SATURN RISIN9 will also star; the San Francisco musician/performance artist will headline along with transgender singer/actor/model JAIMIE WILSON (also known as T-BOY).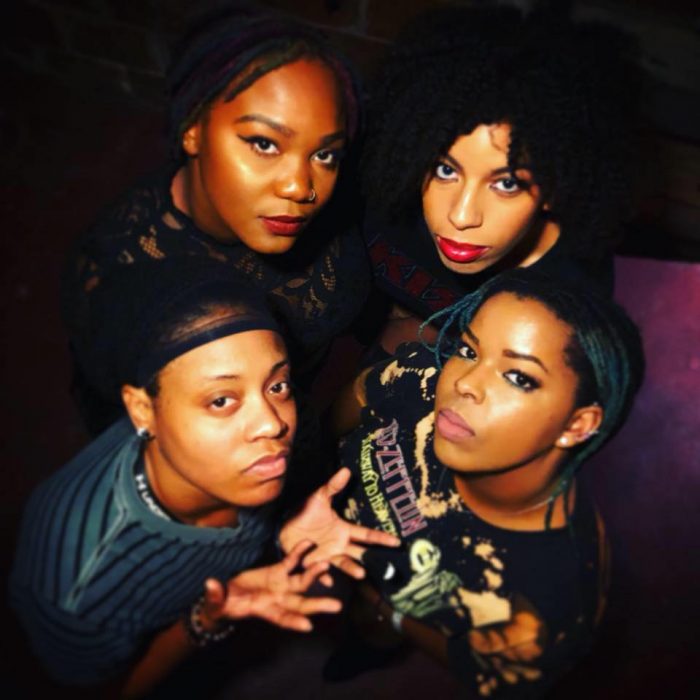 And, rising rock stars THE TXLIPS will also take the stage…more on them:
The TxLips Band is a dynamic group of diverse Black women from across the U.S. whose mission it is to challenge the boundaries set for women in the music industry as well as to inspire girls and women worldwide to be an unstoppable force. This Atlanta based rock band has contributed to pushing the status quo of what the world says women can do. From the main stages of Afropunk to opening for the legendary Indio Girls, The TxLips dominate every stage they touch.
Other names include PRINCESS SUPERSTAR'S RETRO ELECTRO PARTY featuring LARRY TEE, RUTH SOTO, ADRA BOO, PURPLE LEMONADE and many more.
Check back soon for interviews with some of the headliners as well as line-ups and schedules for the day itself!
AND, check out the Seattle Gay Scene Pride Guide for ALL the info on ALL the events celebrating LGBTQ Pride in Seattle and the Pacific Northwest!!!!
(Visited 1 times, 1 visits today)