It's back and it's better than ever! Pier 62 down on Seattle's historic Elliott Bay waterfront is the first part of the new Waterfront Park project to open. The pier has been completely remodeled and is an ideal location for waterfront special events and summertime fun. Located just north of the Seattle Aquarium, the pier has already been the site for several outdoor events this summer including an indigenous people's Pride event during Seattle's Pride Week festivities at the end of June.
Coming up in the weeks ahead will be more festivals as well as everyday smaller events such as classes and other cultural, educational and recereational events.
Meanwhile, the Waterfront Park project will continue creating their 20 acre park with much of it occupying the former footprint of the torn down Seattle Alaskan Way Viaduct. Per the press info, the new park will "consist of a garden-filled pedestrian promenade, boardwalk, and bike path that tie together open public spaces such as action-packed piers, viewpoints, a habitat beach, and stunning elevated pedestrian connection into downtown."
There's a slew of events up on their Calendar located over HERE.
Major Events coming up: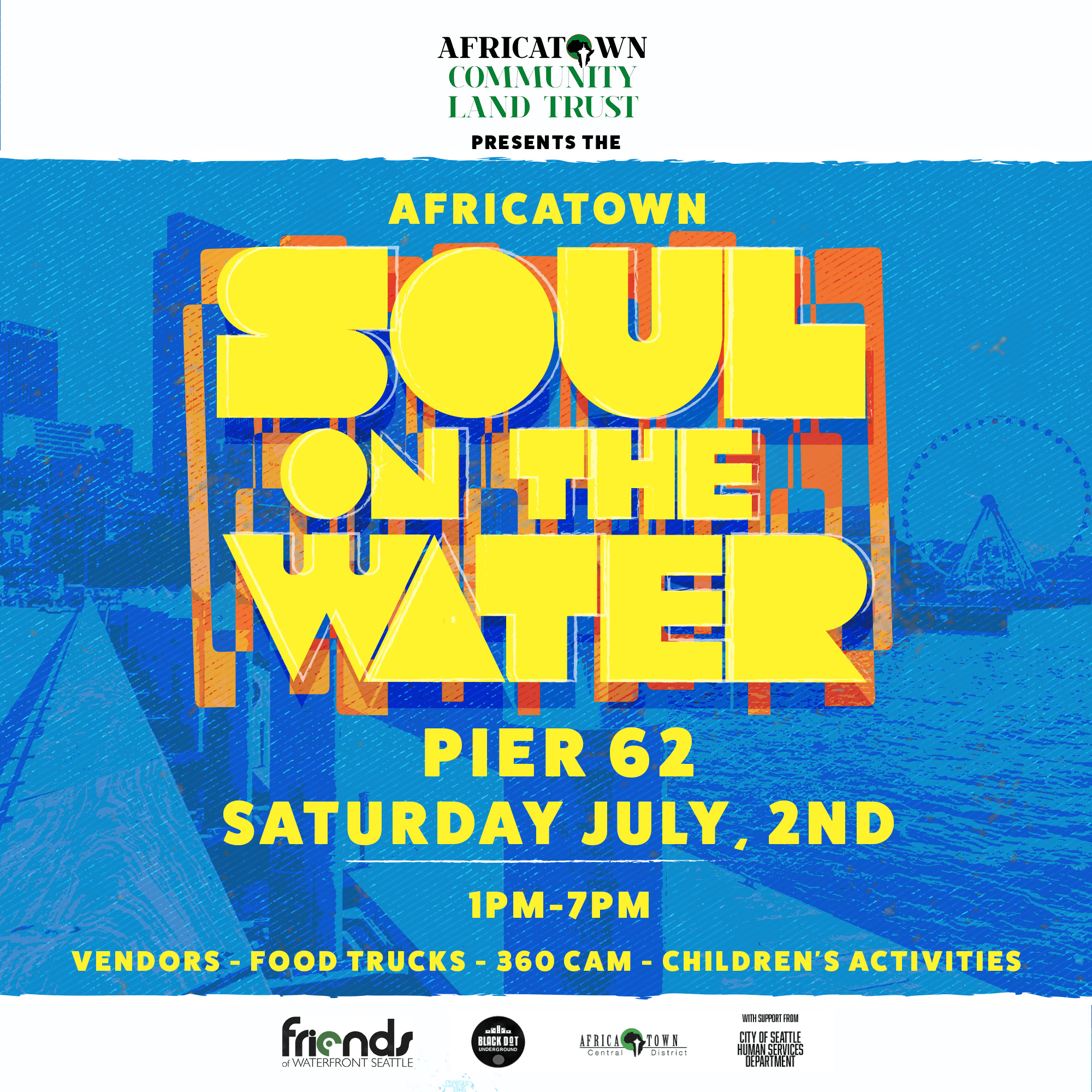 AFRICATOWN SOUL ON THE WATER
PIER 62 | FREE
SATURDAY JULY 2, 1–7 PM
Africatown's Soul on the Water is about family fun while shopping for unique gifts to give your loved ones and supporting local small businesses. All ages welcome
WATERFRONT BLOCK PARTY
PIER 62 | FREE
SATURDAY JULY 9, 4–8 PM
Come celebrate summer at Pier 62 with your waterfront neighbors! Live music, dance, interactive activities, food, and fun for all ages.All Ages
HOUSE THAT DISCO: HOUSE & WAACKING BATTLE
PIER 62 | FREE
SUNDAY JULY 24, 4:30–9:30 PM
Gather at Pier 62 for a House vs Waacking Battle and outdoor dance party.All Ages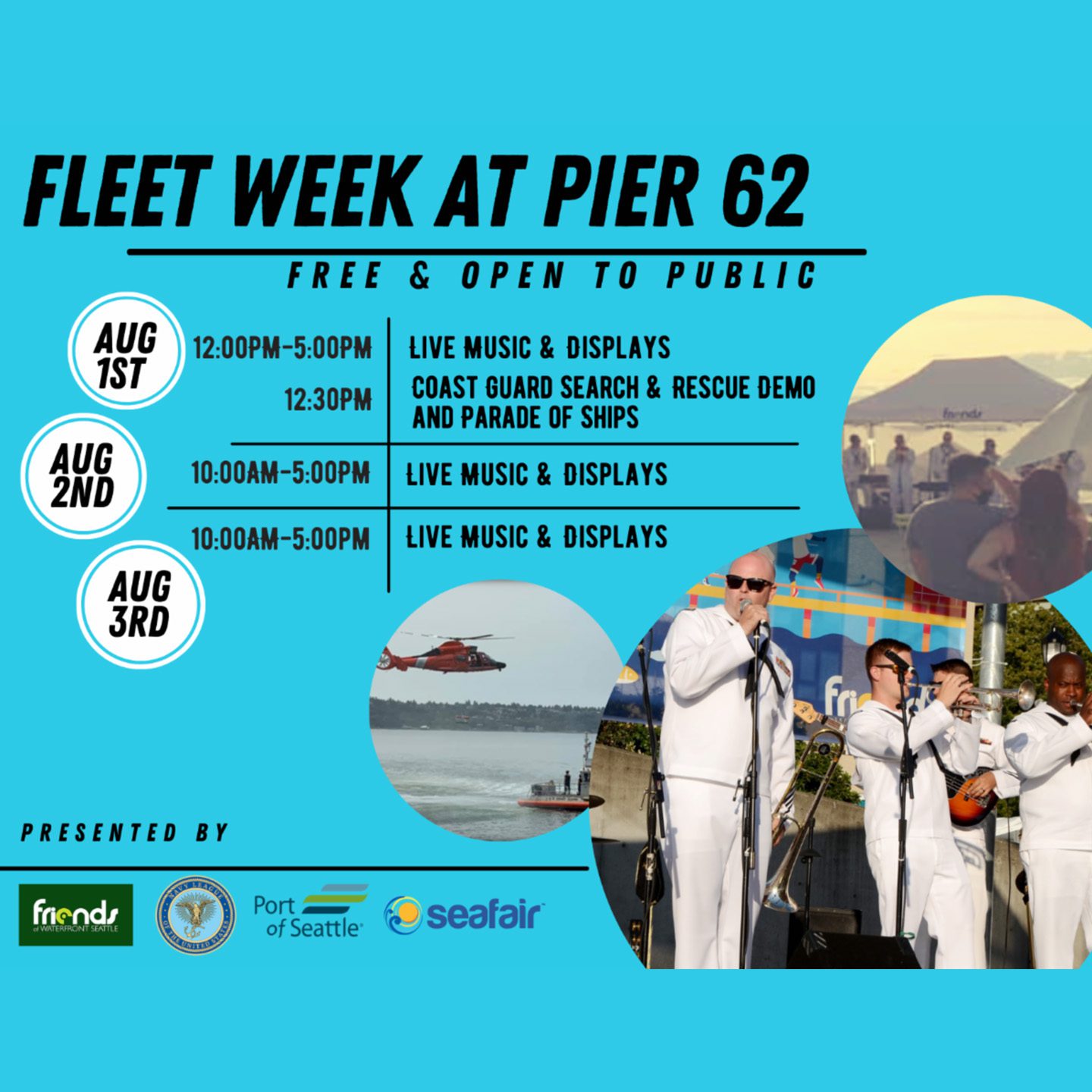 SEATTLE FLEET WEEK 2022
PIER 62 | FREE
MONDAY AUGUST 1, 12–5 PM
TUESDAY AUGUST 2, 10 AM–5 PM
WEDNESDAY AUGUST 3, 10 AM–5 PM
Seafair Fleet Week comes to Pier 62 with jazz, boats, and demos.All Ages
(Visited 9 times, 1 visits today)