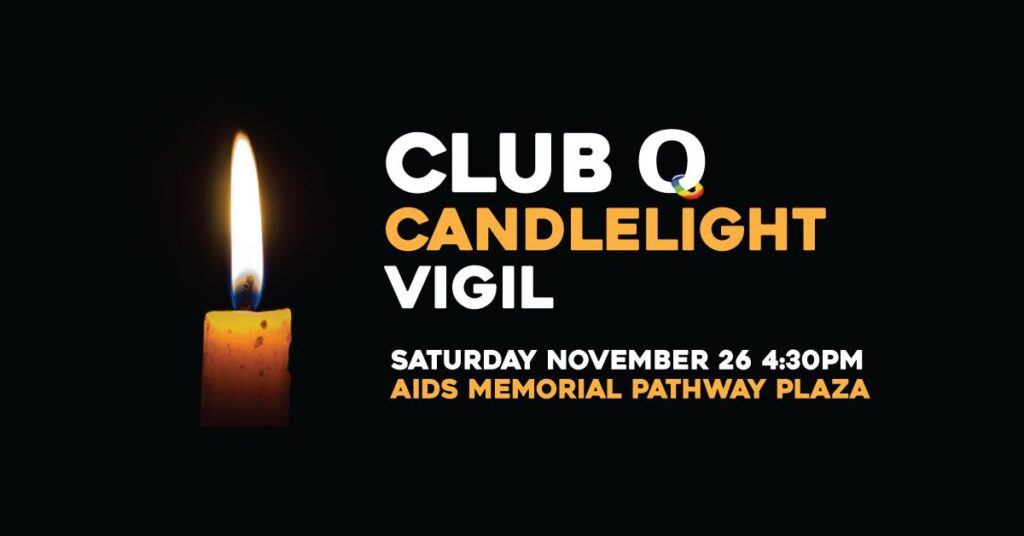 Community organizers including the AIDS Memorial Pathway Project, Seattle PrideFest, and Seattle Pride have organized a Candlelight Vigil to honor the lives lost and impacted in the Club Q shooting in Colorado Springs, Colorado last Saturday, November 19th. Twenty two year old gunman Anderson Lee Aldrich opened fire in the club just before midnight killing 5 people and injuring 18 others before he was subdued by other patrons.
Seattle's vigil will take place at the AIDS Memorial Plaza at the Capitol Hill Light Rail Station complex starting at 4:30pm this coming Saturday, November 26, 2022. There will be public speakers and music during the ceremony scheduled to last to about 4:50pm and followed by a candle light walk to the nearby reflecting pool at Cal Anderson Park.
Some candles will be available but you're encouraged to bring your own
(For those unaware of the space, the AIDS Memorial Plaza is located off Broadway and Barbara Bailey Way, the stretch of Denny Way renamed in honor of local community advocate Barbara Bailey. It is a public meeting area and the site of several pieces of the Seattle AIDS Memorial.)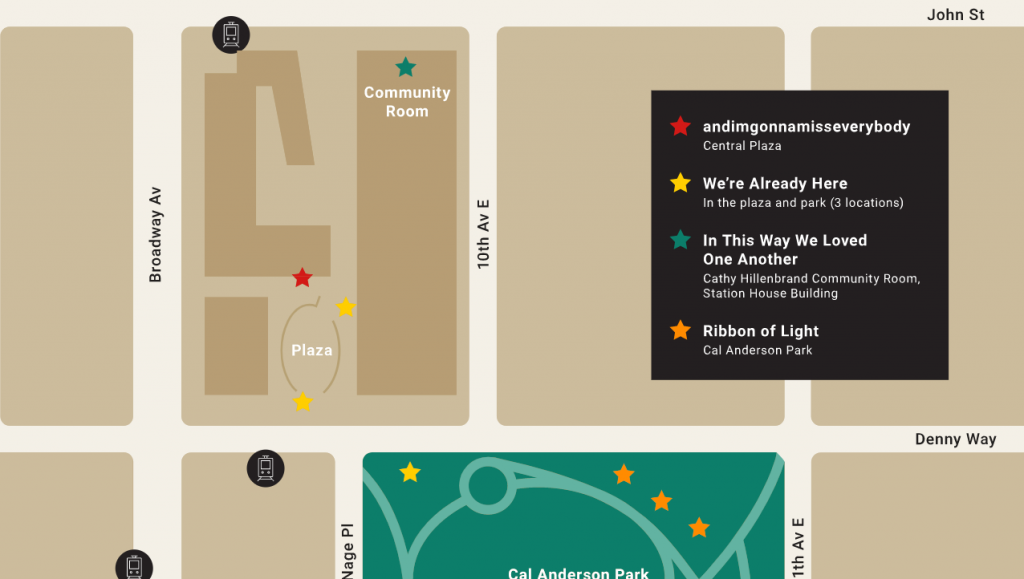 The vigil will honor those injured as well as the five who were killed:
Raymond Green Vance (he/him)
Kelly Loving (she/her)
Daniel Aston (he/him)
Derrick Rump (he/him)
Ashley Paugh (she/ her)
Supporting organizations:
PrideFest
Pride ASIA
GSBA
Gender Justice League
POCAAN
Sisters of Perpetual Indulgence, Abbey of St. Joan
Seattle's LGBTQ+ Center (Formerly Gay City)
Cal Anderson Park Alliance
Seattle Pride
SCHEDULE:
4:30 Gather
4:30-4:50 Speaking and Music
4:50 Walk to Reflecting Pool in Cal Anderson Park
The suspect in the shooting at Club Q was identified as Anderson Lee Aldrich, according to Colorado Springs Police Chief Adrian Vasquez. He used a long rifle in the shooting, and two firearms were found at the scene, Vasquez said.
Tags: AIDS Memorial Pathway, AIDS Memorial Plaza, AMP: AIDS Memorial Pathway, Ban Assault Weapons, Cal Anderson Park, Club Q Memorial Seattle, Club Q Shooting, Club Q Vigil Seattle, Seattle PrideFest