Compiled by Miryam Gordon from press releases.
Good weather sprouts some very interesting theatrical choices this month. Unique world premieres and a long-awaited covid-paused production, dance/theater, a challenging series of directors' work, and diverse and neuro-untypical content abound.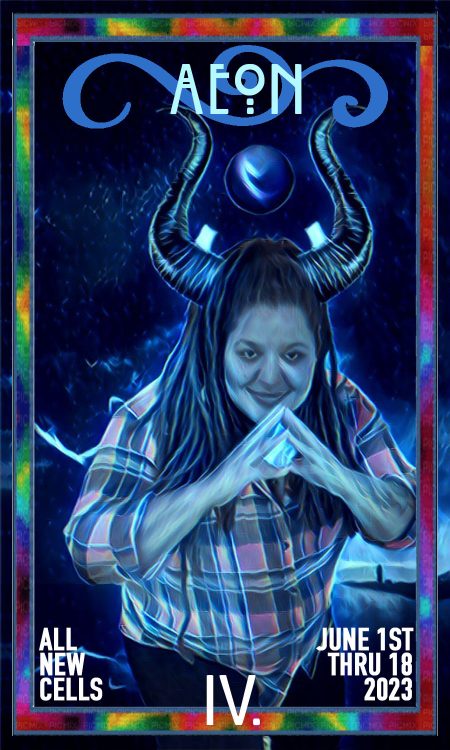 All New Cells, Shattered Glass Project, 6/1-18/23 (at Theatre Off Jackson) (world premiere)
When Nils's ex-girlfriend dies suddenly, he is dragged back into a toxic online roleplay scene he swore he'd never return to. He'd been doing okay sticking to his seven-year plan for getting over their breakup – but now, everyone either blames him or expects him to have answers, and he's getting nasty anonymous messages that might be coming from beyond the grave. A nuanced examination of identity, trauma, assault, grief, and mental health through an online world.
Glorious: The True Story of Florence Foster Jenkins – The Worst Singer in the World, Phoenix Theatre, 6/2-25/23
In 1940s New York, the performer who everyone wanted to see live was Florence Foster Jenkins, an enthusiastic soprano whose pitch was far from perfect. Known as "the first lady of the sliding scale," she warbled and screeched her way through the evening to an audience who mostly fell about with laughter. But this delusional and joyously happy woman paid little attention to her critics, instead she was surrounded by a circle of devoted friends who were almost as eccentric as she was.
Cost of Living, Sound Theatre Company, 6/8/23-7/1/23 (at 12th Ave Arts) (opens 6/10)
Breathless reviews greeted the Broadway production of Martyna Majok's play, Cost of Living, in late 2022. Now we get to see this 2018 Pulitzer Prize-winning play (finally, after a 2020 covid-hiatus) in Seattle, where Sound Theatre Company showcases the play along with several disabled (wheelchair-assisted) crew and cast. The play peeks into the rarely-seen world of Disabled individuals and their caregivers. Class divisions, safety nets, financial haves and have-nots, and interdependence emerge. 
Note: All performances will require masking. Some performances require proof of Covid vax.
Strawberry Jam – Theater Festival, Strawberry Theatre Workshop, 6/8/23-7/8/23 (at 12th Ave Arts)
A directors' festival. The featured directors and their plays are:
Tyler Campbell, directing Brotherly Love by Ean Miles Kessler
Carly Cipriano, directing Catslut!!! by Katherine Jana
Rylie Latham, directing The Resurrectionist by Ryan Stevens
Andy Lowry, directing Know When To Leave (original)
Nabra Nelson, directing Paint Me (original)
Adrian Prendergast, directing Minutes and Seconds by Chris Vanderark
Daira Rodriguez, directing Elyse and Mae Play the Most Epic Game of Life Ever by Kandace Mack
Amanda Rountree, directing Glass. Kill. Bluebeard's Friends. by Caryl Churchill
Steven Sterne, directing Do Frontier Women Need Husbands? by Jennifer Dice
Carolynne Wilcox and Hannah Votel, directing The Boxes We're Kept In (original)
Christie Zhao, directing Caught by Christopher Chen
www.strawshop.org/sjam
She Kills Monsters, SecondStory Repertory, 6/9-25/23
Agnes Evans leaves her childhood home in Ohio following the death of her teenage sister, Tilly. When Agnes finds Tilly's Dungeons & Dragons notebook, however, she finds herself catapulted into a journey of discovery and action-packed adventure in the imaginary world that was her sister's refuge. In this high-octane dramatic comedy laden with homicidal fairies, nasty ogres, and '90s pop culture, acclaimed playwright Qui Nguyen offers a heart-pounding homage to the geek and warrior within us all.
Solaris, Book-It Repertory Theatre, 6/14/23-7/9/23 (opens 6/17) (world premiere)
David Grieg adapts the novel by celebrated sci-fi author Stansilaw Lem. Set in the depths of unknown space, this haunting story exquisitely examines loss and longing. For the scientists aboard the space station orbiting Solaris, the strange new planet is a manifestation of their life's work – a dream come true. To explore an unknown world, learn its nature and design, discover its secrets – isn't this the meaning of life? But as their mission forces them to confront their own unexplored grief and pain, science proves woefully inadequate, and they must each decide for themselves where the true boundaries to reality lie… and whether the ghosts from their pasts will help or hinder them in building humanity's future.
Love Letters: A True-ly Short Epistolary Romance, Theater of Possibility, 6/15-17/23 (at U Heights Center)
Two autistic nonspeakers, Melody and Luke, fall in love via email, only to struggle with sensory realities when they meet in person. Love Letters is a universal story of first love – found and lost – and of expectations not matching reality. Playwright Sofia Ghassaei is one of five writers internationally selected for the 2022-23 Lynx Amplify Project, which pairs autistic poets with composers to set their words to music. Due to severe apraxia, Sofia uses a letterboard to communicate. Pay-what-you-can.
https://www.uheightscenter.org/events/love-letters-a-true-ly-short-epistolary-romance-2023-06-15-19-30
where is home – third shore, Malacarne, 6/16-18/23 (at INSCAPE)
Choreographer/storyteller Alice Gosti's immersive performance. Four immigrant solo dancers will guide the audience through Seattle's Inscape building. These unique tours will integrate the
performers' embodied immigration experiences with the Inscape building's history as the area's
Immigration and Naturalization Center. (Each tour will last one hour and will require walking,
standing, and climbing stairs. Select show times will incorporate use of the elevator instead of the stairs.)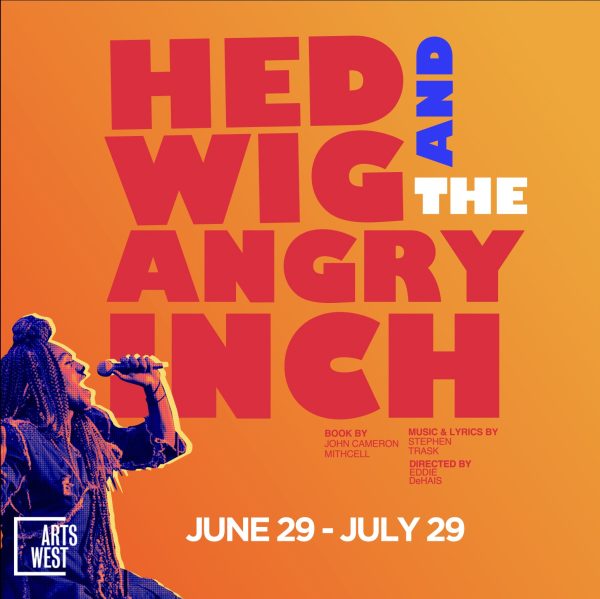 Hedwig and the Angry Inch, ArtsWest, 6/29/23-7/23/23 (opens 6/29)
It's been five years since Nicholas Japaul Bernard created his iconic portrayal of a most memorable role. We think that 2023 is the perfect year to revisit it. A German-born singer tells the story of how they were born "Hansel" and had a sex-change operation so they could marry an American G.I. and escape to freedom. The operation goes wrong and they are left with an "angry inch." Abandoned in a Kansas trailer park, they rename themself "Hedwig" and form a rock band. Their lover Tommy Gnosis steals her songs and uses them to become a big star himself. Hedwig and her band, The Angry Inch, follow Tommy on his national tour and try to capitalize on Hedwig's tabloid-created reputation as Tommy's ex-lover. Performing at near-empty seafood restaurants across the country, Hedwig tells her life story to her audiences and takes them a rocking ride in a search for her dreams.
For more articles, please go to https://MiryamsTheaterMusings.blogspot.com and subscribe to get them in your in-box!
(Visited 50 times, 1 visits today)