Local Sightings 2019 – Opening Night: How It Feels Film Premiere
September 20, 2019 @ 7:30 pm

-

12:00 am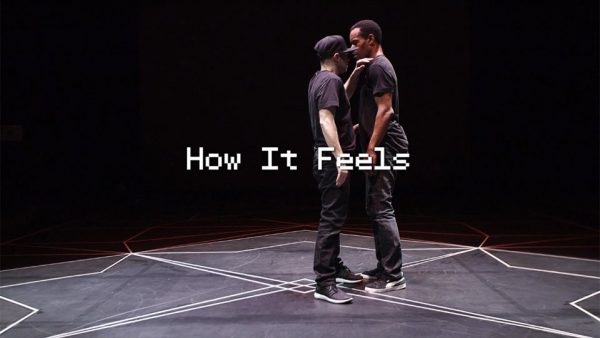 PART OF LOCAL SIGHTINGS FILM FESTIVAL
(SEPTEMBER 20-29, 2019): bit.ly/localsightings2019
* All-ages dance afterparty begins at 9:30pm, featuring a DJ set from WD4D in NWFF's lobby, plus karaoke in the cinemas, co-presented with National Film Festival for Talented Youth (NFFTY) and TeenTix! Entry for afterparty is by donation, serving as a a fundraiser for all three youth-serving organizations! No one is turned away for lack of funds. Everyone is encouraged to attend! *
How it Feels (World Premiere)
(Amy O'Neal & Kyle Seago, Seattle, WA, 2019, 37 min)
How it Feels follows the tour, evolution, and closing of Amy O'Neal's eighth acclaimed evening length show, Opposing Forces. Opposing Forces explores fears of feminine qualities in our culture through the masculine dance form of Breaking with five world-renowned B-boys from Seattle.
Post-screening Q&A to follow, moderated by choreographer and dancer Dani Tirrell, featuring:
Choreographer Amy O'Neal
Cinematographer Kyle Seago
Lighting Designer Amiya Pennebaker-Brown
Composer/music producer Waylon WD4D Dungan
Members of the dance crew: Fever Won, Michael O'Neal Jr., Alfredo Free, Mozes Lateef Saleem, Brysen Angeles, Robert Eyerman
Screened with…
The New Romantic: A Mood Film
(Quintin Allen Bell, Seattle, WA, 2019, 12 min)
The New Romantic: A Mood Film is a visual story of romance, longing, and seduction. Inspired by music written and performed by Alana Belle (produced by Brady James) the film utilizes the languages of cinema to explore one woman's experience through two intimate relationships- one, with the object of her desire, the other, with herself.
Street Loop (World Premiere)
(Hanan Hassan, Seattle, WA, 2 min)
A short music video about persevering regardless of fear, poverty, and inhibitions. Shot entirely on an iPhone.
—
PART OF LOCAL SIGHTINGS FILM FESTIVAL
(SEPTEMBER 20-29, 2019): bit.ly/localsightings2019
Programmed closely with community partners as curators, Northwest Film Forum's 22nd Annual Local Sightings Film Festival invites regional artists to experiment, break, and remake popular conceptions around filmmaking and film exhibition.
Over the course of 10 boundary-pushing days, the festival showcases the growing complexity of creative communities in the Pacific Northwest, by uplifting new talent, providing educational opportunities for youth and adults, supporting the regional film industry, and promoting diverse media as a critical tool for public engagement.
Related Events