Mastercreep Theater: Brainscan
September 20, 2019 @ 8:00 pm

-

11:00 pm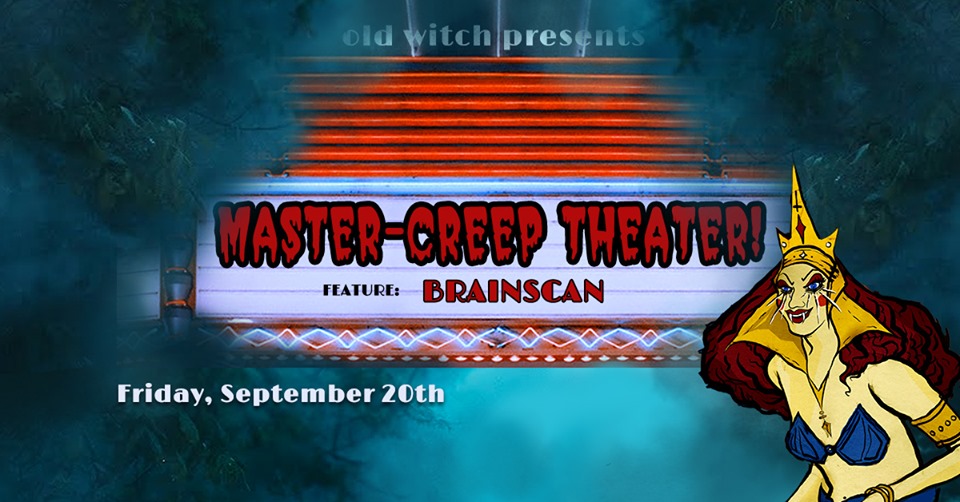 From the creators of Mystery Drag Queen Theater comes A+ drag queens riff ing on the best/worst B horror movies live! How hilariously bad can a film get? Let's find out!
This month's feature is the lost shlock known as Brainscan starring Edward Furlong and a slumming Frank Langella!
Edward Furlong (T2, literally nothing else) plays a teenager who is part of an interactive video game where he kills innocent victims. Later, the murders become real. Or something. This movie is weird.
Related Events