Hot new singer/Gaga wannabe Nicki Minaj was the musical guest on Saturday Night Live last night. Check out her big poofy, Princess Barbie Doll dress…it's by Project Runway Season 4 winner Christian Siriano. Do you like it? Love it? Hate it? Check out Tom & Lorenzo's take on it.
We think it's kind of awesome. But, only a big personality like Nicki could probably get away with this…or, any small town drag queen. We're less in love with the Poof Monster Fright Wig, but apparently, that's Nicki's "thing".
Here's what the dress looked like on the runway. It's part of Christian's Spring 2011 collection.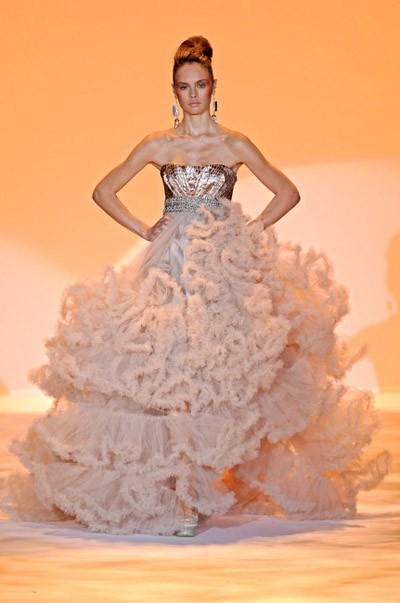 And, here's the video of the performance.
Nicki Minaj SNL Performance(Right Thru Me)
(Visited 1 times, 1 visits today)