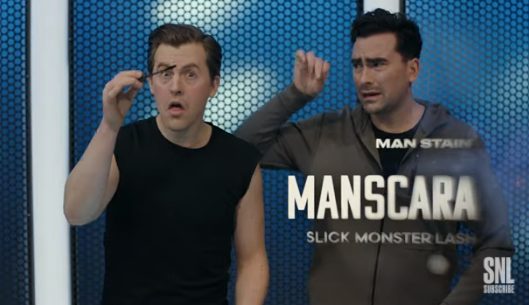 In case you didn't get enough Dan Levy on Saturday's edition of Saturday Night Live, NBC released a commercial parody sketch featuring the "Schitt's Creek" star and creator that pokes fun at…
Make-up for men!
It's not roll on the ground funny but Levy is pretty cute as he expresses a skeptical disdain for a make-up line desperately trying to avoid being called…a make-up for men. Instead, it's "SKIN AMMO FOR MEN!"
My favorite products: the "Manscara" and "Mouth Grease" for a glossy, manly mouth.
Who doesn't enjoy a greasy man mouth?!?!? So….MOIST and manly!
Grrrrrr!
Check it out!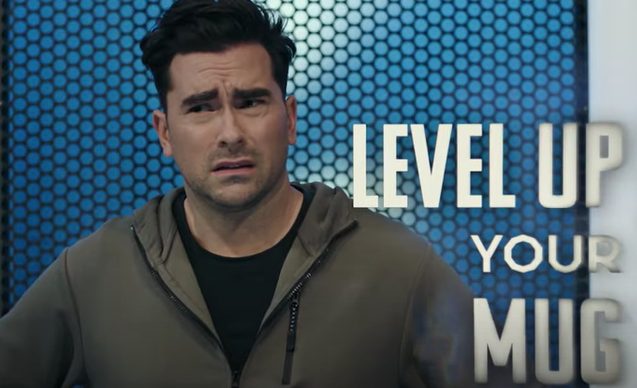 Tags: Commercial Parodies, Dan Levy, Dan Levy Fan Club, Make Up for Men, ManStain, Saturday Night Live, SNL