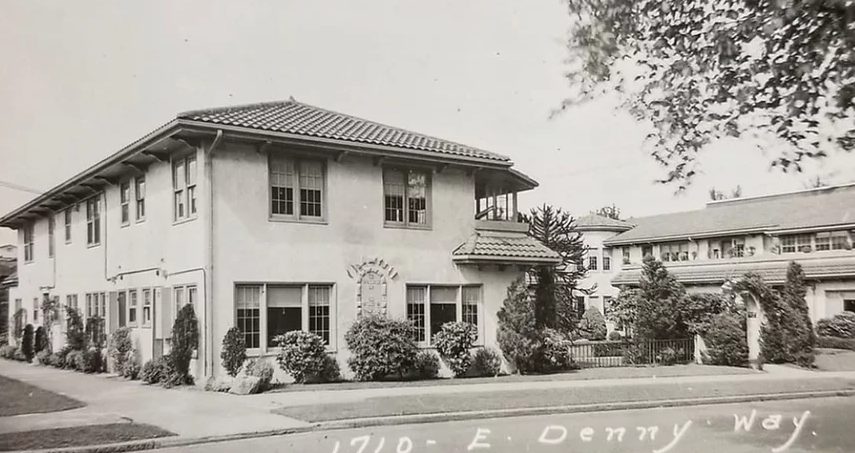 It's important to save, preserve and cherish the special places we call home.
And, not just as individuals but collectively as a whole, societies also need to preserve specific locations that have historical, cultural and community importance. Yes, creating new spaces is vital, especially ones that create new homes for people who need and deserve them but we can't bulldoze every scrap of our past lives in order to move forward into the future.
One such space that is in great danger right now is a place that I have called home. In fact, it's a place that I still have ties to not just because I still know people who physically live there but also because of the emotional ties and the history we shared. That place is called La Quinta and many of you know of it, if not by name then by reputation.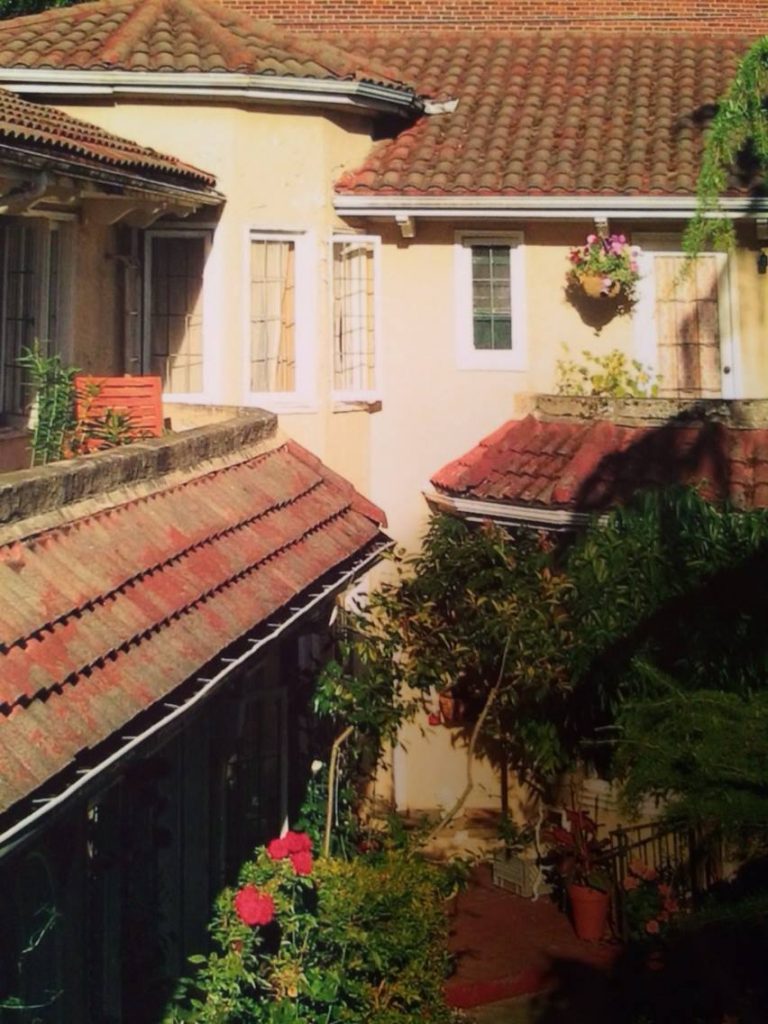 La Quinta is that cool, old courtyard apartment building at the top of Capitol Hill at 17th and Denny. It's the crumbling, shabby and shaggy complex that seems vaguely…Spanish? Norman? It's like some strange set from a Hollywood backlot that makes little design sense, a jumble of different styles and themes. It's the gated building where through the bars of the wrought iron fencing and the seldom trimmed shrubbery you can catch glimpses of leprous stucco and ornate tile work and beguiling corner towers overlooking the red tiled roof that's missing more than a few of its tiles.
For fans of Armistead Maupin's "Tales of the City" series of books about a group of people who live in a fabulous apartment complex on the top of San Francisco's Russian Hill, La Quinta has seemed like Seattle's own version of Maupin's beloved Barbary Lane building owned by the mysterious Anna Madrigal. Our own verson of a literary icon come gloriously to life across the street from a retirement home and 2 blocks from Trader Joe's.
La Quinta has long been seen as one of those Shangri-La apartment complexes on Capitol Hill, at least for arty farty types who like the idea of living a fairy tale life in a romantic setting commingling with fellow seekers of fantasy lives and the possibility of endless courtyard barbecues and drunken cocktail hours. Quite of few people over the years have managed to actually partake of that fantasy, either as an actual tenant or more likely, as a guest at one of the many parties held there over the 93 years of its existence.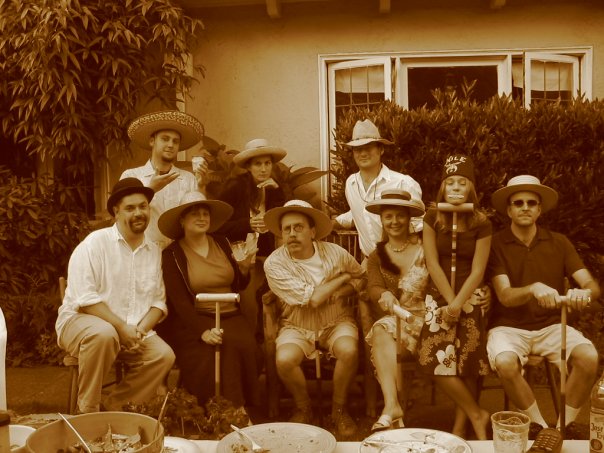 And, now of course and not that surprisingly, La Quinta is in danger. Its owner of many decades, a local gay school teacher, passed away last year and left his sizable real estate holdings to a group of people who naturally want to sell it. Which puts the property in grave danger…while many look at La Quinta and see a beautiful old relic of the past, others see it as prime real estate. And, like many old buildings in Seattle, La Quinta has no official standing as a Landmark building…currently, there's nothing in place to help protect the building from being demolished to put up yet another ugly rabbit hutch housing complex for the tech drones working at various giant corporations in the area.
But, the residents of LaQuinta, both current and past want to do something about that…they want to save and preserve this unique and beautiful old building that has housed hundreds of individuals and families over the decades including scores of LGBTQ people. They've created VIVA LA QUINTA, a group formed to get landmark protection for the building to prevent it from being torn down.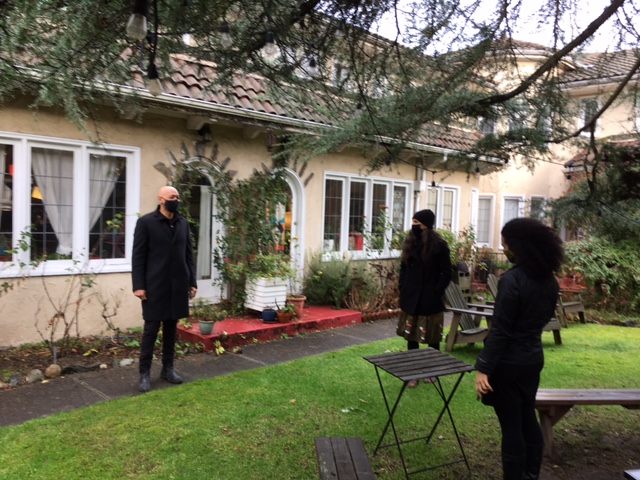 On February 3rd, the group will plead its case before the Seattle Landmarks Preservation Board. You can help in a number of ways if you want to help save La Quinta…here's what you can do via their FB page:
The La Quinta landmark nomination is scheduled for the February 3, 2021 LPB meeting at 3:30 pm. The meeting is open to the public and will be held virtually on WebEx so you can watch from the comfort and safety of your own home!⠀⠀ ⠀⠀

To support nomination of the La Quinta, send written comments to the LPB by February 1 via LPB Coordinator Erin Doherty (erin.doherty@seattle.gov), or attend the February 3 meeting and sign up to speak. Members of the public must register online to speak, beginning two hours prior to the 3:30 pm meeting and ending at the start of the meeting. The meeting agenda, including WebEx link to attend, is posted on City of Seattle Historic Preservation Program website and on vivalaquinta.com.⠀⠀⠀⠀

More information on https://www.vivalaquinta.com/nomination
I think it's very important to save spaces like La Quinta. Not just because they're old or "cool" or have an interesting design, though all those things are important. But, because they serve as a sort of oasis for people regardless if you live there or visit or just pass by. Over the years La Quinta has been not just a home for people but also a place where many artists and thinkers and creators have lived and made art and created plans and ideas and campaigns. La Quinta has hosted many events over the years where people have gathered to have fun but also to share ideas and their passions. Many fundraisers have happened here to raise badly needed funds for the arts and social causes.
La Quinta is, and should always be, a special place for people to create, collaborate and thrive. We need to encourage more such places and not tear down the few we actually have.
For more information on La Quinta, its history and some amazing photos, including images of vintage newspaper ads and stories, go to the Seattle Now & Then website.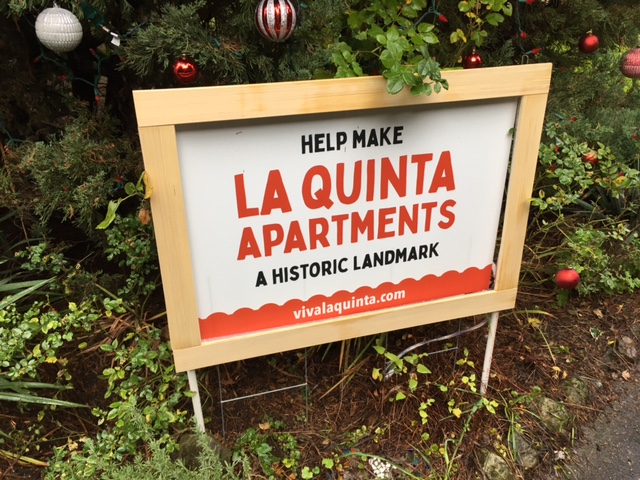 (Visited 10 times, 1 visits today)