January 17, 2011

•
by
Seattle Gay Scene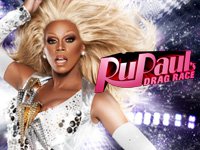 The Golden Globes left us a little underwhelmed with the fashion that walked the red carpet. The major trends of the night were dresses in nude and bolds including reds, greens, pinks, and blues. We also saw lots of black. Big shoulder pads with a simple silhouette were seen on several stars. Trains, trains and more trains. Many dresses demanded attention by the shear size of them! Some celebrities were WAY too casual for a red carpet event. There were lots of unfortunate hair styles and most of the men didn't shave. We will break down the trends and post them for you.
(Visited 1 times, 1 visits today)
Related Posts
***SPOILER ALERT*** When was Into the Woods written? I don't
...