Here are some of the worst looks of the evening: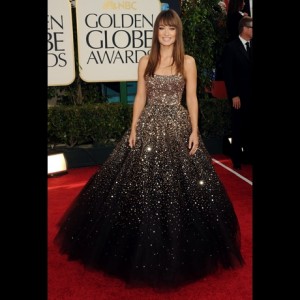 This dress is so full Olivia Wilde could fit several Umpa Lumpa under her skirt.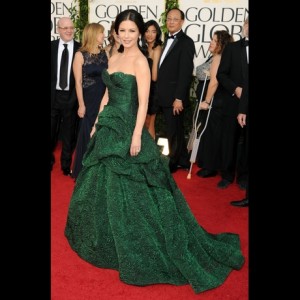 Catherine Zeta-Jones didn't have time to shop for a dress because she has been so busy taking care of Micheal Douglas. Instead, she whipped up this look using the curtains in her guest bedroom a la Scarlett O'Hara.
Too much makeup, bad hair and an awful dress from Christina Aguilera. Can someone give her a make-under please?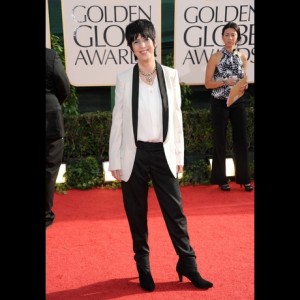 Diane Warren misses the mark in this ill-fitting jacket and legging pant. We love a fitted suit on a woman but this is not the one!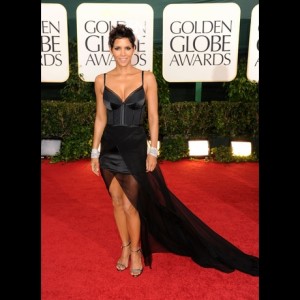 As one of the most beautiful women in the world, we always expect Halle Berry to look amazing. What is going on with this dress?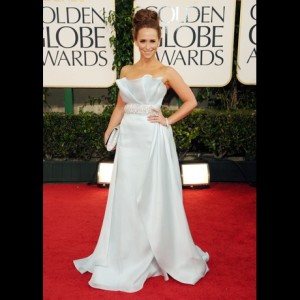 The hair and dress fell like Jennifer Love Hewitt should be wearing a crown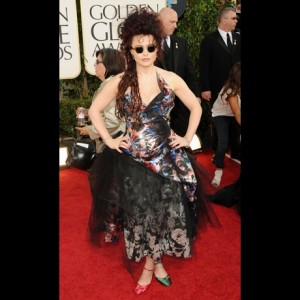 Where do we even start with this look? The hair? The miss-matched shoes? The sunglasses? The tulle over-skirt? We are sorry to say, Helena Bonham Carter is a mess!

One of the worst trends of the night was dresses that were way too casual for the red carpet. These stars would look great if they were going to a garden party but not so much for a formal event.
(Visited 1 times, 1 visits today)