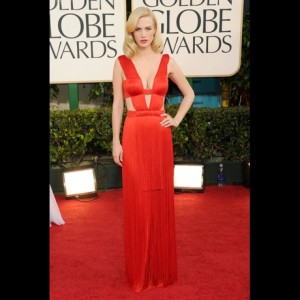 Normally flawless… January Jones figure looks odd in this fringe dress. Her hair and makeup are totally retro and this dress is well… just bad.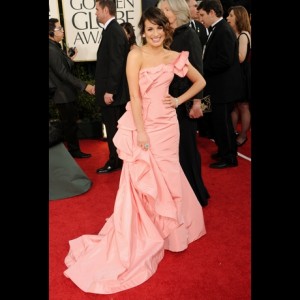 This is a lot of dress for such a small girl. Lea Michele looks completely overwhelmed in this pink dress. Perfect for a sweet 16 party or her 1st prom.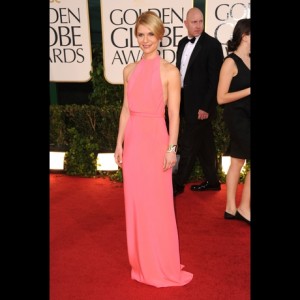 Claire Danes looks fresh and modern in this pink dress. We love this look. Only negative comment is we wish it was hemmed.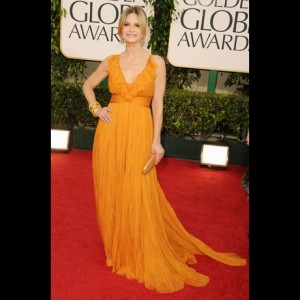 We can't decide if we love or hate this dress worn by Kyra Sedgwick. Definitely a bold color choice!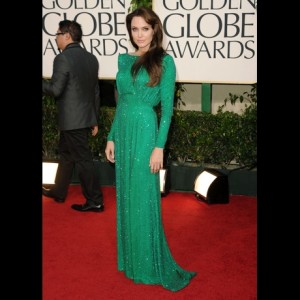 Angelina Jolie in a bright green dress with oversize shoulder pads.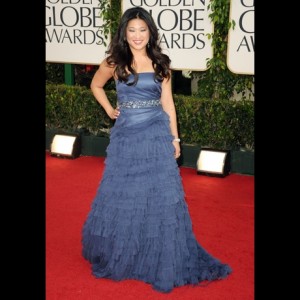 Jenna, Jenna, Jenna… we love you on Glee but this dress has got to go! She looks like one of those creepy dolls that sits on the back of your grandma's toilet and holds the spare roll.
Here are some of the babes in blue:
Here are some of the other color looks.
(Visited 1 times, 1 visits today)