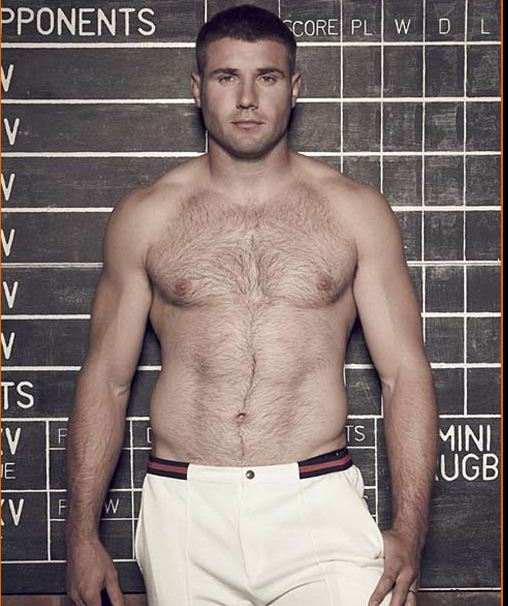 The earth is gonna rumble and roll over Memorial Day Weekend this year…no, Kirstie Alley's not coming to town for the Film Festival or Folklife…Seattle Quake Rugby is hosting "Magnitude 15.11" the big, annual North American Gay Rugby tournament that weekend with hordes of burly, masculine athletes with thighs of steel descending upon the Emerald City. Fans of Rugby, (and thighs of steel) are trembling in anticipation for the four day long event which begins Friday, May 27 with the opening reception followed by two days of intense scrums and the big wrap up on Monday, May 30.
But, the REALLY big news, is that rugby legend, international heart throb, and amazing LGBTQ ally Ben Cohen will be in Seattle for the tournament as part of his 2011 United States tour to help promote anti-homophobia in the sporting world in collaboration with GLSEN, (Gay, Lesbian, Straight Education Network) as well as promoting youth rubgy with the Washington State Youth Rugby Association. The UK rugby star also made a recent announcement:
"This summer I am heading The Ben Cohen Acceptance Tour to the USA. We are working with gay/gay-friendly rugby clubs holding events and dinners and spreading a message of acceptance and mutual respect for everyone and also raising money for my soon to be formed foundation, which will be supporting existing charities and organizations working within the LGBT community."
Mr. Cohen is also looking for a new full time job; his stint with the Sale Sharks club seems to be at an end, and it is rumored that the athlete is looking for a new opportunity with a UK based rugby club.
And, his star continues to rise in the US with the LGBTQ community; Mr. Cohen was recently nominated for one of LogoTV's NewNowNext Awards in the "'Cause You're Hot" category. His competitors are Amber