Bit by bit we are finding out more and more details about Seattle LGBTQ Pride festivities for 2011. Seattle Out & Proud, aka "SOAP", who put on the Pride Parade every year announced today the announcers for this year's event and the list includes four of Seattle's most popular drag entertainers/hosts, all of them veterans of hostessing events all over the city.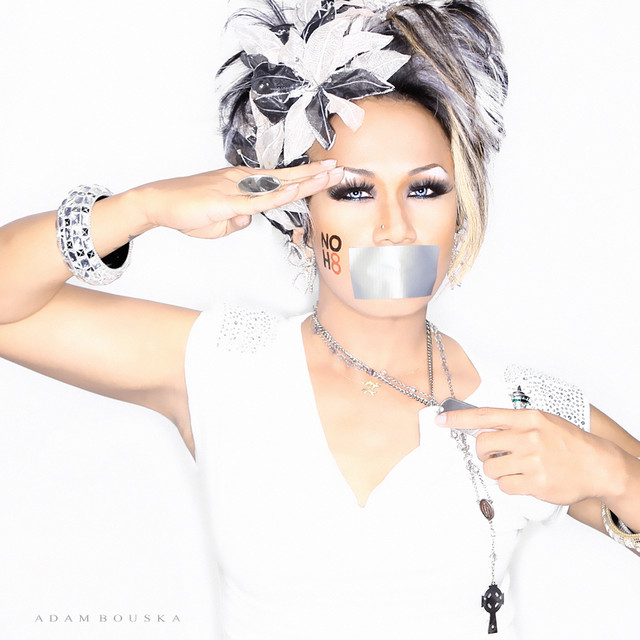 Aleksa Manila is a very familiar face, not only in the drag community and the Seattle queer community, but also all over the Pacific Northwest generally, and even very specifically working tirelessly for the Queer Asian community. And, both in and out of drag, Ms Manila is a health care worker/advocate for Queer health issues, and specifically for HIV/AIDS health, awareness, prevention and treatment, while raising much needed dollars for treatment and research.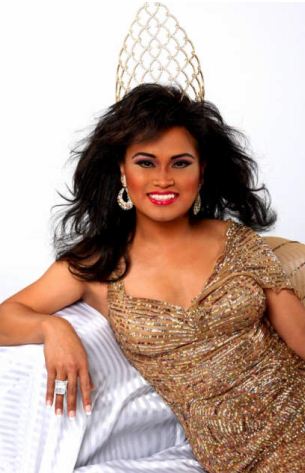 Her frequent co-performer and another hard working Asian queen, is Gaysha Starr, a frequent headliner at Neighbours and events all over the city and Pacific NW and raising thousands of dollars in the process at such events as Red Dress Party, Bat-n-Rouge, Pride Idol and Gay Bingo.
"It is a complete honor to have been asked to be one of the hostesses for the 2011 Pride Parade!" Gaysha says. "It's one of the highest honors any entertainer could have, and I can't wait to see everyone come down the parade route and in Westlake Center." – Gaysha Starr
Maybe the most hyphenated performer in the city and the one with the most pseudonyms to keep track of...Busty McGee is also known as "Mama Tits" while hosting and performing in Le Faux at Julia's on Broadway every weekend and earning legions of devoted fans. But, Busty/Mama is also "Sister Stella Standing" the hardworking Sister of Perpetual Indulgence, Abbey of St Joan fundraiser and advocate. And, if that wasn't enough, Busty/Mama/Stella is in reality Brian Daniel Peters, actor/writer/producer/filmmaker who has been kept quite busy lately premiering and promoting the locally made queer film, "Heart Breaks Open" at film festivals all over the world. We don't know how Busty/Mama/Stella/Brian keeps track of all his personas and his hectic schedule but she's managed to squeeze in some hosting duties for this year's Pride Parade.
Finally, a very beloved lady, the genteel hostess with the mostest, Sylvia O'Stayformore will also be returning to the viewing podium at Pride Parade 2011 to archly comment on the frivolity at hand. She's managing to squeeze this gig in between hosting her monthly "Bacon Strip" show at Re-bar, performing her cabaret act, "Sylvia & Tor" at venues all over town, raising funds for the West Seattle Senior Center, bopping all over the Pacific NW for gigs and fundraisers, blogging for her site (and this one), while maintaining a hearty schedule of hitting every vintage store/flea market in three states and one Canadian province. She's a busy lady.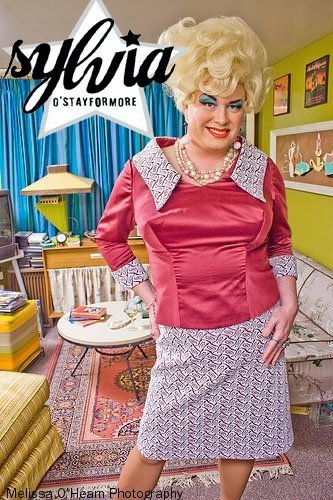 Well, they're all busy "Ladies" and none of them are very shady so we think Seattle Out and Proud made a good choice this year for the Pride Parade. Though, we do sort of wonder why don't these kinds of events ever have hosts who AREN'T in drag? Obviously, the Queens of Le Drag have huge amounts of experience when it comes to hosting but aren't there other funny, charming LGBTQ people who can work a microphone? I'm not dissin' the Queens and their hard work and commitment, but maybe it would be nice to have at least one NON drag host and uh, well, maybe a REAL WOMAN? It is the LGBTQ Parade…maybe there needs to be an "L" up on the podium every year…
Not tryin' to start a ruckus…just throwin' it out there for future discussion.
(Visited 1 times, 1 visits today)