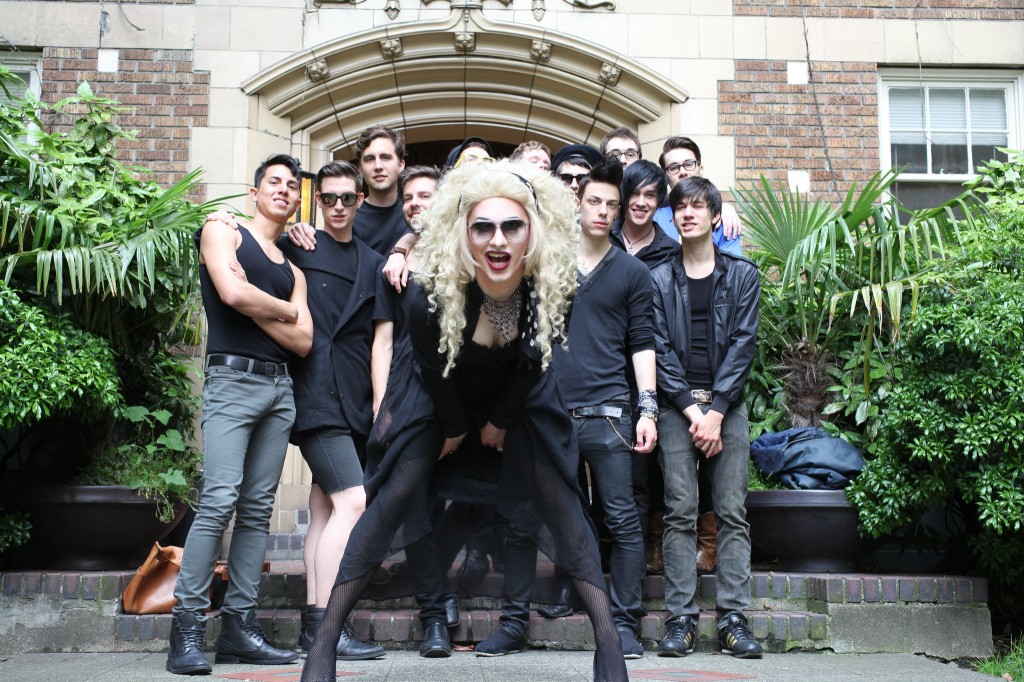 Mary, Stuart Masterston, Ms Jinkx Monsoon is RAPIDLY climbing to the pinnacle of fame. In one month, the hottest new drag diva in town has won the Ms Bacon Strip Pageant, booked a buttload of gigs including MULTIPLE hosting/performing gigs for Pride Weekend, starting out tonight with turns as the hostess at the Ruckus Party at Grim's and at her own show at Rosebud. (She'd better get herself some Nike pumps to sprint up and down Pike Street…)
AND, Ms Thang also has a new music video out, called "Jinkxalicious" directed by Alex Berry from Psychonautic Studios and co-starring a bevy of pretty boys anxious to taste her Jinkxy charms. This is in addition to her web series, Monsoon Season featured on "Funny or Die" with co-creator/co-star Nick Sahoyah who's also featured in the new music video.
Girlfriend is going places…she's one ambitious and talented mega Queen! Those Drag Race bitchez had better watch their backs…
Check out the hot, hot, SMOKIN' hot video filmed at various locales around the Hill including the Chapel.
Zexy.
(Visited 4 times, 1 visits today)