May 24, 2022

•
by
Michael Strangeways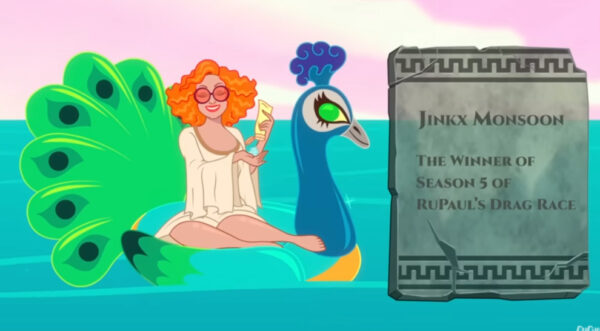 This is freaking amazing. Paramount+ apparently coughed up some cash for this super adorable cartoon promo for RuPaul's Drag Race All-Stars/All Winners edition which started Friday, May 20th only on Paramount +.
It was made by Cartuna and written by Q-Force's Matt Rogers with hilarious narration from super hunky gay comedian Matteo Lane.
Titled "The Battle of Mount Rucropolis", it features all 8 of the contestants for this very special edition of RPDR in a style that seems to mock Disney's Hercules cartoon from a few years back.
It's so adorkable, they should turn it into a regular series.
Then, we can really indoctrinate those kids!!!!!
And, sell them merch.
Cue evil laugh.
If you're too poor/cheap to pay for Paramount+, there are several area gay bars screening the series including QUEER BAR on Capitol Hill.
(Visited 4 times, 1 visits today)
As the Editorial Director/Co-Owner, Michael Strangeways writes, edits and does about a million other jobs for Seattle Gay Scene, Puget Sound's most visited LGBTQ news, arts and entertainment website now celebrating its 14th year as a media outlet. A semi-proud Midwesterner by birth, he's lived in Seattle since 2000. He's also a film producer who would like you to check out the Jinkx Monsoon documentary, "Drag Becomes Him" now available on Amazon.com. In his spare time, he gets slightly obsessive about his love for old movies, challenging theater, "otters", vodka, chocolate, "I,Claudius", Lizzie Borden, real books made out of paper, disaster films, show tunes, Weimar era Germany, flea markets, pop surrealistic art, the sex lives of Hollywood actors both living and dead, kitties, chicken fried steak, haute couture and David Bowie. But, not necessarily in that order.
Related Posts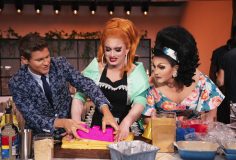 Arts & Entertainment • BenDeLaCreme Fan Appreciation Society • Drag O'Tainment • Jinkx Monsoon Fan Appreciation Society • Queer TV • RPDR • Television • TV Land
Who's watching Hulu's new "drag-tastical" reality series, DRAG ME TO
...