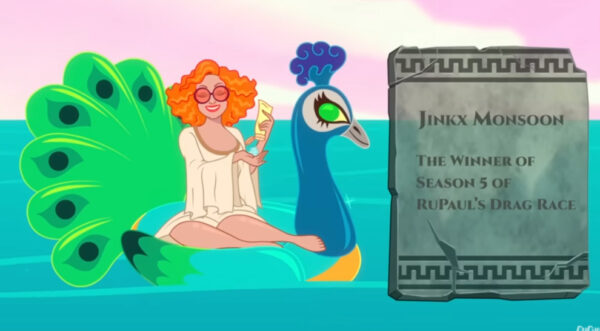 This is freaking amazing. Paramount+ apparently coughed up some cash for this super adorable cartoon promo for RuPaul's Drag Race All-Stars/All Winners edition which started Friday, May 20th only on Paramount +.
It was made by Cartuna and written by Q-Force's Matt Rogers with hilarious narration from super hunky gay comedian Matteo Lane.
Titled "The Battle of Mount Rucropolis", it features all 8 of the contestants for this very special edition of RPDR in a style that seems to mock Disney's Hercules cartoon from a few years back.
It's so adorkable, they should turn it into a regular series.
Then, we can really indoctrinate those kids!!!!!
And, sell them merch.
Cue evil laugh.
If you're too poor/cheap to pay for Paramount+, there are several area gay bars screening the series including QUEER BAR on Capitol Hill.
Tags: Cartuna, Drag Queen Cartoons, Jinkx Monsoon, Matteo Lane, RPDR All Stars 7, The Battle of Mount Rucropolis