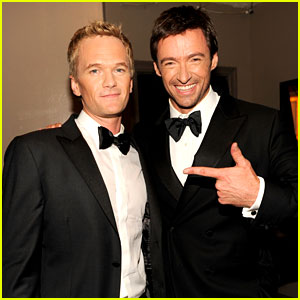 Let's face it…the Oscars have gotten very sucky in the last couple of years with tired old formats, bad writing and poor hosts. AMPAS, the Academy of Motion Picture Arts and Sciences, needs to shake things up and they can start by hiring the two best award show hosts around, Neil Patrick Harris and Hugh Jackman. They've each hosted the Tonys to great acclaim, and NPH did a great job with the Emmys and Hugh has already done the Oscars…they're the Dream Team for Oscar hosts!
(Also, AMPAS should hire the production team from the Tonys as well…)
In order to drum up support for this brilliant idea of mine, I've created a Facebook page and started a campaign: "Neil Patrick Harris and Hugh Jackman Should Host the Oscars". Yes, it's a corny idea, but it worked to get Betty White on SNL…Join our Crusade right now and pledge your support!
(Visited 1 times, 1 visits today)