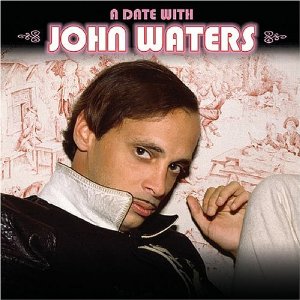 The King of Bad Taste Movies was in Wales promoting his (awesome) book Role Models which features essays on the men and women who inspired him including Johnny Mathis, Little Richard, fashion designer Rei Kawakubo and some VERY interesting characters from his home town of Baltimore.
At the Hay Festival, Maestro Waters listed 10 things you need to become a Role Model. I'm not listing all of them because that's just ripping off The Telegraph who printed the original piece, but I'll list 4-7 and you can check out the rest on their website:
4 Be alarming – I think that's important. And it's different from being shocking. Alarming threatens the very core of your existence, it doesn't just shock you – but you don't know why it makes you nervous at first. You know, St Catherine of Siena drank pus for God. That was important to me because I thought: I want to be her, I don't want to be half-assed! If I was going to be a Catholic, it would have been before the Reformation.

5 Humour. It's very important to be well-read, but I never understand why people are so sure their partners have to be smart. What kind of smart do they mean? I'm not interested in talking about literature in bed! I like people who can make me laugh. Humour gets you laid, humour gets you hired, humour gets you through life. You don't get beat up if you can make the person that's going to beat you up laugh first.

6 Be a troublemaker. All art is troublemaking, because why go through all the trouble of making it if you don't cause a little stir?

7 Bohemianism. Bohemia saved my life. And by bohemia I mean all sexualities mixed together, and people who do what they do not to get rich – freedom from suburbia. People who want to fit in but don't are losers. Bohemians are people who don't fit in because they don't want to.
John Waters is a Sage for Our Times…and, one of MY Role Models.
(Visited 1 times, 1 visits today)