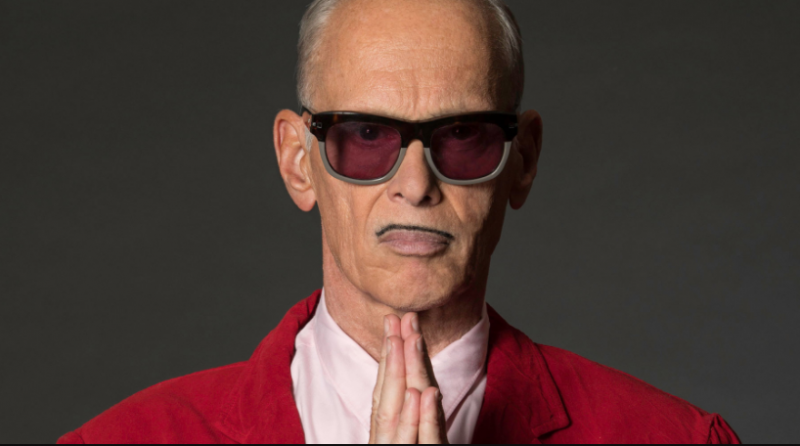 Ya gotta love The Prince of Puke. Or, The King of Bad Taste. The Pope of Trash….AKA, John Waters the very gay film director responsible for decades of in your face cinematic fun starring everyone's favorite 400 lb drag diva, the one and only Divine.
John Waters is best known for his subversive films of the 70s/early 80s including Pink Flamingos and Female Trouble AND his later more family friendly comedies like Hairspray which was turned into a hugely successful stage musical (and a movie of THAT version as well). But, he's also known as being both an actual artist and a great patron of the arts and over the years has accumulated quite an impressive collection that includes works by Andy Warhol, Diane Arbus, Roy Lichtenstein, Cy Twombly, Cindy Sherman among many others.
Waters and the Baltimore Museum of Art made the announcement yesterday that the director has bequeathed 375 prints, paintings and photographs to the museum, including art works by Waters himself. There are some strings attached though…the museum can never sell the pieces and they'll have to rename two bathrooms in the museum, "The John Waters Restrooms". A domed room in their European art gallery will also be called "The John Waters Rotunda".
(Personally, I think it should be "The Divine Rotunda" because it sounds much funnier.)
Waters told the Baltimore Sun:
"Renaming the bathrooms was my idea right from the beginning," he said. "They thought I was kidding and I said, 'No, I'm serious.' It's in the spirit of the artwork I collect, which has a sense of humor and is confrontational and minimalist and which makes people crazy."
And, the museum doesn't have to wait around for Waters to die to start displaying the art…there are plans to have a show featuring some of the pieces by 2025. Waters hopes some of the art will be displayed in "his" bathrooms.
"I have a lot of art that would work in a bathroom."

-John Waters
(Visited 1 times, 1 visits today)