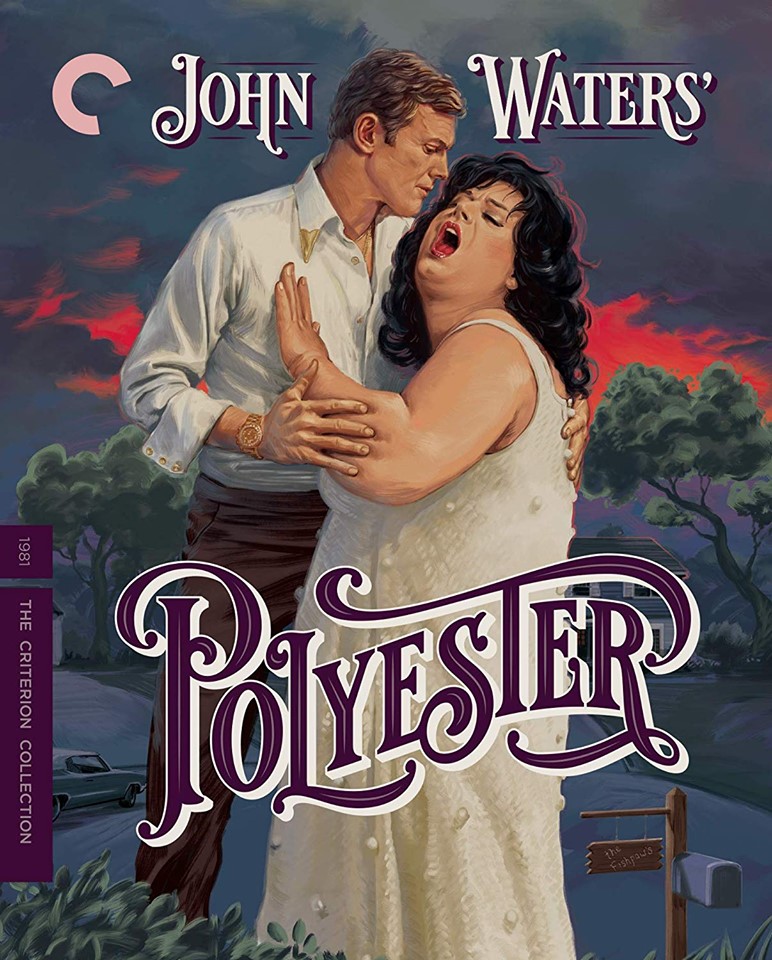 It's unofficially "We Love John Waters Day" at Seattle Gay Scene!
Let's go out and eat dog poop to celebrate!!!
Or, kill someone wearing white shoes after Labor Day!
OR, better yet, and not illegal or disgusting, buy/rent the just released Criterion Collection edition of John's seminal romantic comedy/drama POLYESTER starring the late and great Divine and the equally late and equally great Tab Hunter! It even comes complete with a Odorama card so you can enjoy this new home edition just like you did back in the day (if you're quite old like we are!) and saw it at your local cinema in 1981!
From the glorious Criterion website: " For his first studio picture, filth maestro John Waters took advantage of his biggest budget yet to allow his muse Divine to sink his teeth into a role unlike any he had played before: Baltimore housewife Francine Fishpaw, a heroine worthy of a Douglas Sirk melodrama. Blessed with a keen sense of smell and cursed with a philandering pornographer husband, a parasitic mother, and a pair of delinquent children, the long-suffering Francine turns to the bottle as her life falls apart—until deliverance appears in the form of a hunk named Todd Tomorrow (vintage heartthrob Tab Hunter). Enhanced with Odorama™ technology that enables you to scratch and sniff along with Francine, Polyester is one of Waters' most hilarious inventions, replete with stomach-churning smells, sadistic nuns, AA meetings, and foot stomping galore.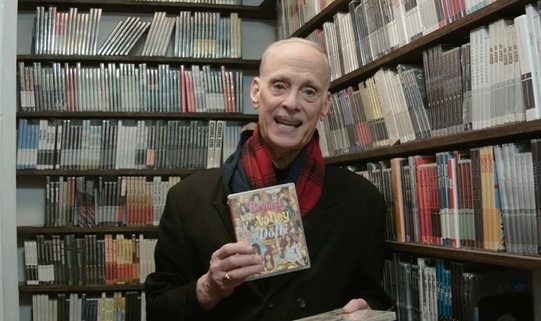 John recently stopped by the famed Criterion closet to snag some goodies and riff on five of his favorite films available in Criterion editions: the 1958 monster movie, The Blob starring a young Steve McQueen; Fellini's classic tale of a filmmaker flailing at life, "8 1/2", David Lynch's odd cinematic prequel/sequel to the cult TV series, Twin Peaks: Fire Walk With Me; the wonderful low budget charms of the serial killer thriller, The Honeymoon Killers starring a cranky Shirley Stoller; and the best thing film critic Roger Ebert ever wrote: the screenplay for Russ Meyer's wackadoodle non-sequel, Beyond the Valley of the Dolls.
There's a FREE screening of this brand new restored version of the film at Central Cinema, 1411 21st Avenue (off of Union) tonight (Thursday, Sept 19, 2019) at 8pm!
AND, the Maestro himself will be back in Seattle for his annual Xmas visit at The Neptune on December 5, 2019! Go HERE to snag those tickets.
(Visited 1 times, 1 visits today)