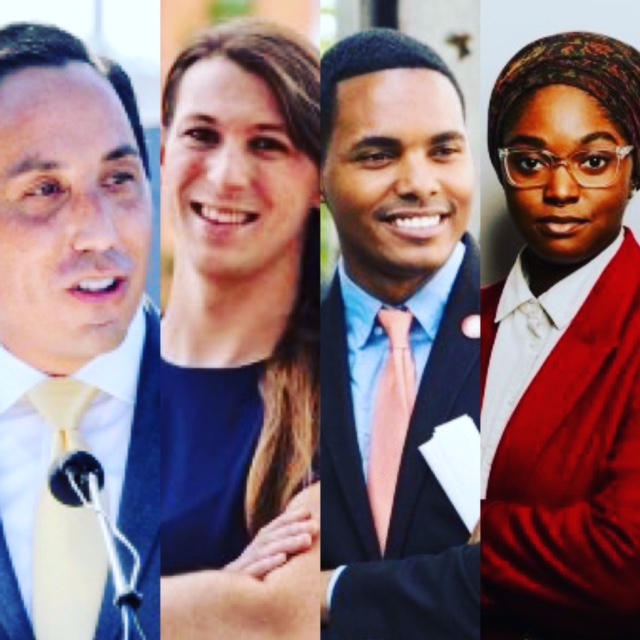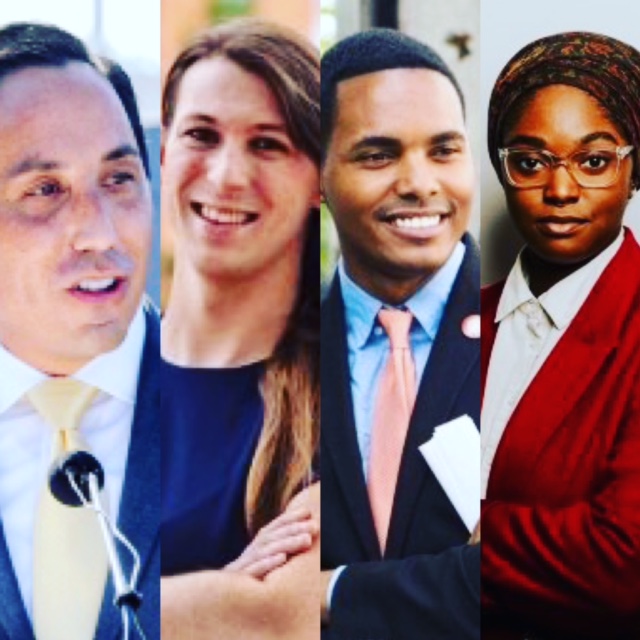 The Democrats took back the White House with the win of Joe Biden over Donald Trump and so far have gained one seat in the Senate (but not enough to take control of the Senate which will be determined by runoff elections in Georgia in January 2021). But, while they retain kept control of the House of Representatives in Nancy Pelosi's aged hands, they did lose seats they had gained in 2018. The Blue Wave wasn't as big as hoped.
Meanwhile, the Rainbow Wave of LGBTQ+ candidates was substantial with many new out gay politicians winning offices up and down the ballot including elections in states like Oklahoma not known for much LGBTQ acceptance. As of today, 200 Victory Fund endorsed candidates won elections that range from city councils to the U.S. House of Representatives with wins in nearly every state of the union.
Big wins include Ritchie Torres and Mondaire Jones both winning seats in Congress representing districts in New York and both becoming the first out gay Black men in the House.
And, in San Diego, they broke several glass ceilings by electing Todd Gloria to the Mayor's office. The former state assemblyman becomes the city's first out LGBTQ+ mayor as well as their first mayor of color; Gloria is of indigenous descent as well as being of Filipino and Puerto Rican ancestry.
A number of LGBTQ+ candidates also won re-elections to the House including Angie Craig (MN), Chris Pappas (NH), David Cicilline (RI), Mark Takano (CA), Mark Pocan (WI), and Sharice Davids, the Native American lesbian and former MMA representing Kansas's 3rd District.
Mauree Turner became the first non-binary person and the first Muslim in the Oklahoma House of Representatives. Taylor Small became the first transgender person in Vermont's House while Stephanie Byers not only became the first trans person elected in Kansas but also the first Indigenous transgender person elected to any state legislature.
And, in the category of "Karma can bite you in the ass", Charmaine McGuffey is the new sheriff in Hamilton County Ohio after beating the previous sheriff who had fired her for being a lesbian.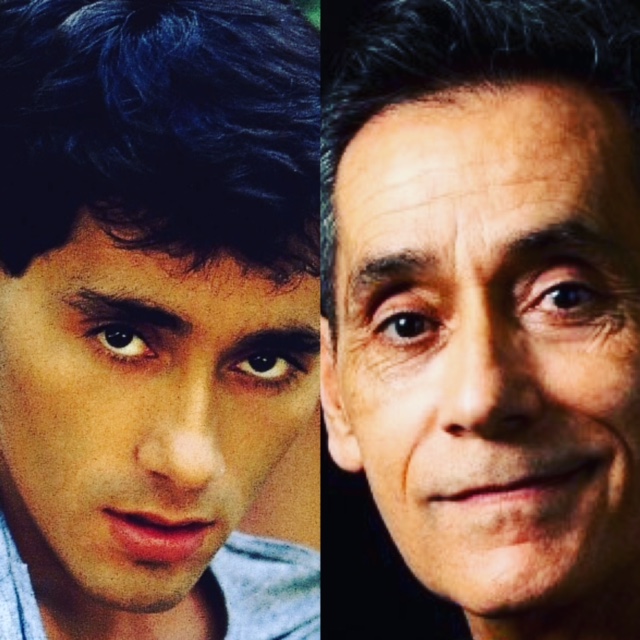 In the "Porn Stars Can Have Lives After They Leave Porn" Category, Roger Montoya won his race to become the first out gay man in the New Mexico House of Representatives even after it was revealed he had appeared in several gay adult videos in the 1980s under names like "Joe Savage" and "Eric Martinez. The 59 year old community organizer beat his Republican opponent Justin Salazar-Torrez 56.8% to 43.2% to win his seat representing New Mexico's 40th District.

Montoya, who is HIV+ was forced to deal with his past after a smear campaign revealed his naughty past and tried to force him to quit the race. Annoyingly, he renounced his "foolish" past (nothin' wrong with sex work) and made this statement, "I'm "not proud of that choice, as I was young and naïve, but those experiences helped me to understand the exploitation young people face. Those experiences do not reflect who I am, and they are insignificant in the scope of my life's work, yet they helped inspire my dedication to my community and the work I do to make sure that youth have opportunities, support and confidence."
(Visited 3 times, 1 visits today)