Go for the $5 martinis and food!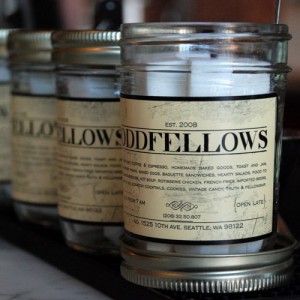 HH Hours:  4pm to 6pm
What's the drink deal? $5 cocktails including a bombay sapphire or ketel one MARTINI, LOUD SPEAKER made with gin, cognac, lemon, RYE OLD FASHIONED, HORNITOS MARGARITA, CAVA sparkling wine, or $1 off draft beers and well drinks.  In the past we have gotten the ketel martinis but they are never cold enough. It was very hot out and the margarita sounded good. It was way too limey and really hard to drink.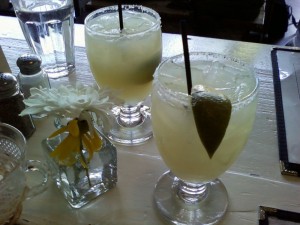 What's on the menu?  Happy hour menu isn't any different than the regular dinner menu. Only thing we found was the cheese sandwich ($8). On the website and table menus it says you can get the sandwich from 4pm to 6pm. We were there at 5pm and were told we couldn't order the sandwich. We have ordered it in the past after 5pm. Doesn't really make sense… it is just a grilled cheese… they can make it at 4pm but not 5pm? Picture is from a past visit.
We ordered lots of different dishes including the Bibb lettuce salad with green goddess dressing ($7),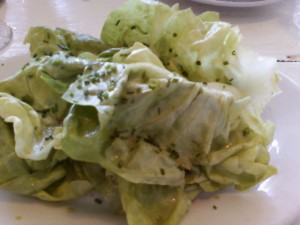 Asparagus with poached egg and frisée ($8),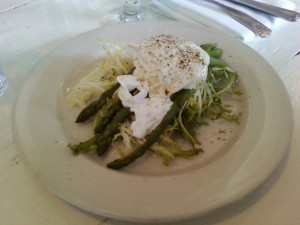 Fries with aioli ($4). Love the can!
Green beans with hazelnuts ($5). Cute skillet.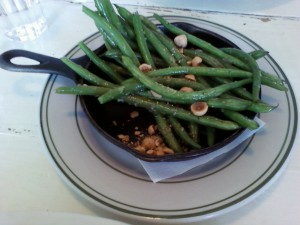 Roasted chicken dinner ($16). Cooked to perfection!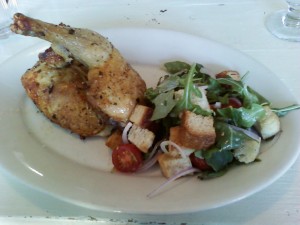 They also have a yummy cheese plate ($11). Ordered on a past trip.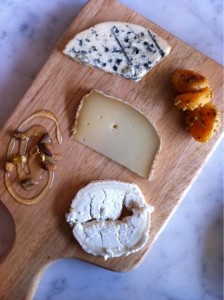 Also ordered on another visit was the Mac and cheese ($9). Very cheesy! Love the presentation! 
Everything was really good. We love the food!
What does it look like?  The place has a casual vibe. We sat at a long picnic table. It reminds us of French bistro. They also have outside seating.
Service?  No complaints here.
What are we still thinking about? The roasted chicken is the da bomb!
1525 10th Avenue
Seattle, WA 98122
(206) 325-0807
(Visited 1 times, 1 visits today)