Watermelon? Whatever happened to "Apples, Peaches, Pears"?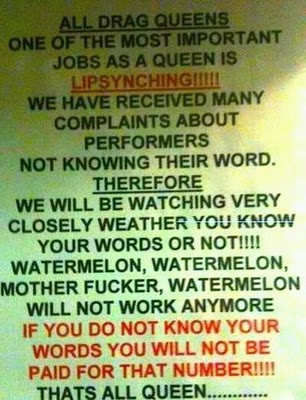 In local Drag Queen News, the scuttlebutt is Mama Tits/Busty McGee is definitely leaving as the hostess of LeFaux and has a hot new gig in the works…will she be "Social-izing" and raising a "Ruckus" with the New Kids on the Hill?
And, what lovely young, hugely popular, live performing, show stopping queen is moving into LeFaux?
Hmmm…I wonder.
Tags: Busty McGee/Mama Tits, LeFaux