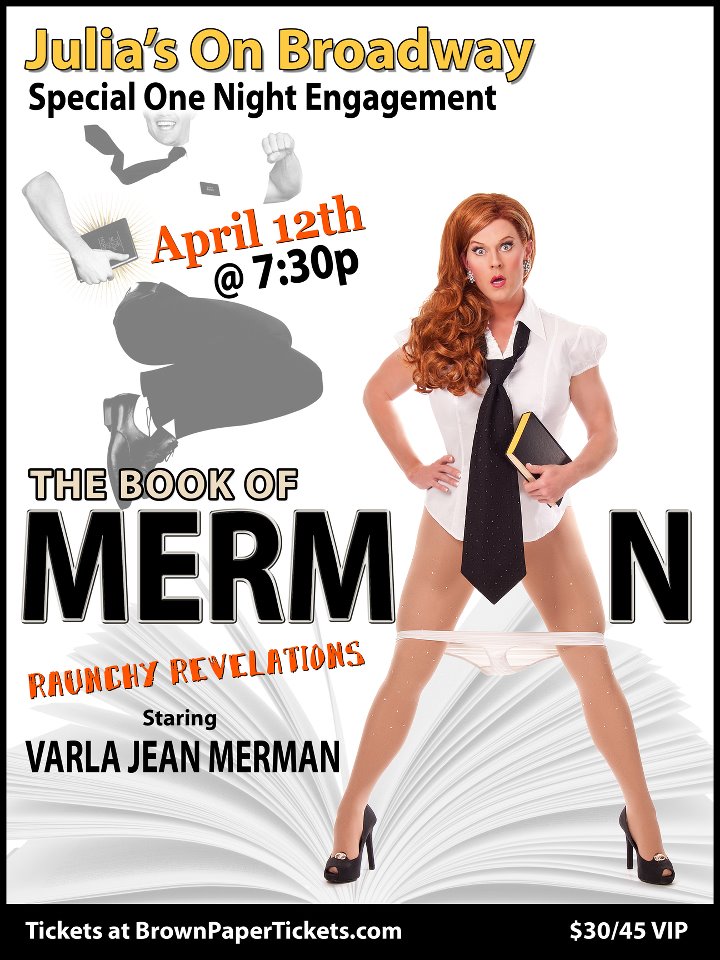 The first RuPaul's Drag Race Season 4 contestant is arriving tonight…the wee, little Puerto Rican spitfire, Kenya Michaels will be at R Place all weekend, beginning with tonight's "Thirsty", followed by performances at "Lashes" on Friday and Saturday, then hanging around until Monday night and R Place's screening of the latest "Drag Race" episode…(which of course will not include Miss Michaels since she was "sashayed away" a few weeks back…)
LeFaux has announced some upcoming special guests….including another RPDR contestant (and also a native of Puerto Rico).  First season contestant (and runner up) Nina Flowers will make her LeFaux debut within the next few weeks (details coming soon). The hi-energy diva is still a beloved Drag Race contestant; in the current poll to pick contestants for the "All Stars" edition of Drag Race, Ms Flowers is currently placing FOURTH after front runners Sharon Needles, Pandora Boxx and Raven…the queen who beat Nina, Bebe Zahara Benet is currently in 34th place with only 90 votes…ouch.
(Some Side Gossip: It might not do Raven much good to rack up a lot of votes in this poll…she might not be available for filming. The Season Two runner up got nabbed for her second DUI over Christmas and it looks like she'll be doing a bit of jail time soon…double ouch!) (And, are drag queens popular in the jailhouse showers? Raven as a boy is pretty damn cute…)
Finally, LeFaux announced today that a beloved NON-Drag Race star will be coming back to town…the Queen of New Orleans and Provincetown, Varla Jean Merman is heading our way on April 12, 2012 for a one night only presentation of her show, "The Book of Merman"….SQUEEE! We LOVE the Varla Jean! Tickets for that show are already available HERE!
(Some Side Gossip, Part Two: Don't hold your breath on some of the bigger names from the current season of RPDR coming to town any time soon…rumor has it, many of the most popular girls want BIG BUCKS to do a couple of songs. Sharon Needles is definitely heading our way for "Hey Tranny!" during Pride, but it might be awhile before you see some of the others…but, don't give up hope. Negotiations are always underway…)
(Some Side Gossip, Part Three: We strongly suspect there are Seattle queens submitting audition tapes for Season Five of Drag Race…but, we're not spillin' any names…wouldn't be prudent. But, isn't it about time that Drag Race started paying attention to the huge amount of talent from San Francisco, Portland and Seattle? Enough of all these Florida/Puerto Rico/Atlanta/Chicago queens…time to think outside the Big Pink Box, Ms/Mr. Charles and World of Wonder!)
Tags: gossip, Kenya Michaels, LeFaux, Nina Flowers, R Place, Raven, RPDR Casting Rumors, RuPaul's Drag Race, The Book of Merman, Thirsty, Varla Jean Merman