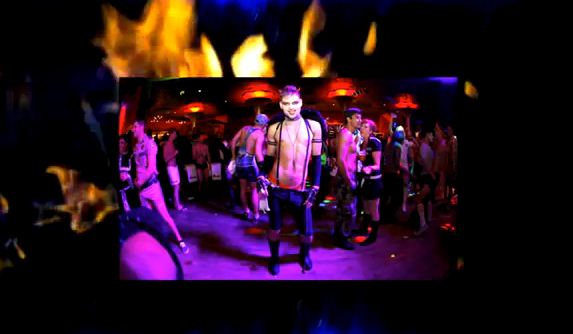 The huge Halloween party BUMP! produced by Gay City and the Seattle Men's Chorus and Seattle Women's Chorus is happening this Friday, October 28 at the Showbox at the Market with a great line-up of DJ's on hand: Almond Brown, Karl Kamakahi and Super Threat (Nark and Amoania) all hosted by the amazing Ernie Von Schmaltz. (And, expect some naughty boylesque boys as well…) All that PLUS an opportunity to win the $1000 Best Costume Prize…AND, you can also take part in the BUMP Raffle which features some amazing vacation packages as prizes (separate purchase necessary for the raffle).
To make things easier to get to and from the party, there'll also be a shuttle service from various points on Capitol Hill down to the Showbox…no worries about DUI's or drunken stumbling back up the Hill if you get too tipsy boots!
Here's the video trailer for this year's little debauchery. Check it out:
And, Seattle Gay Scene is giving away a pair of tickets to BUMP 2011 (and, we'll be on hand to talk your Lovely Photos as well…) To win the tickets (and please only play if you plan on going…) all you have to do is answer this question:
"In the video trailer, DJ Karl Kamakahi is wearing a t-shirt in one of his photos…WHAT is ON his t-shirt?"
First person to email the correct response to strangeways@seattlegayscene.com gets the two tickets!
You and your guest must be 21+ to play and attend the event with legal I.D. to prove age at the door. Include your full legal name, email address, and phone number with your email answer.
(And, please note tickets are not exchangeable or refundable.)
Tags: Bump, DJ Almond Brown, DJ Karl Kamakahi, Ernie Von Schmaltz, Gay City Health Project, Super Threat