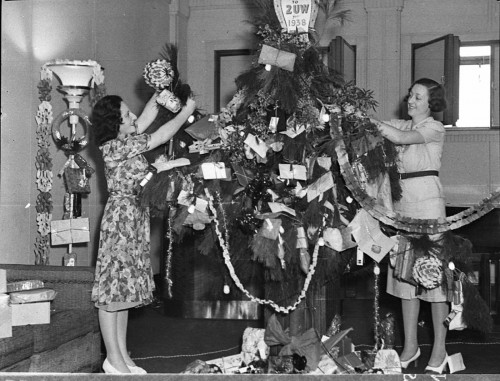 You know it's really the holidays when Christmas Tree lots start popping up and for LGBTQ Seattle we know it's time to head to SASG/Dunshee House at 17th & Thomas to pick up a noble spruce or perky pine to sublimate our tree decorating needs. It's the 22nd annual Christmas Tree Sale at Seattle Area Support Group (aka Dunshee House) and they depend on our support this time of the year to do some serious fundraising. The lot opened on Friday, November 25th and will remain open through December 24 from 9am to 9pm. Stop by and grab yourself some holiday cheer!
(Note: SASG is also looking for VOLUNTEERS to help man (or woman) the lot. Go to their website to see how you can help!)
Sadly, it appears that Capitol Hill Alano Club will not operate their lot at 22nd & Madison this year, catty corner from Safeway. CHAC has had a tough year, with a burglary/fire and a forced move to share space at other locations, including SASG/Dunshee House. But, they still offer their support groups for those in recovery.
Help out both groups this year by either buying a tree/greenery or making a donation.
Tags: CHAC, Christmas Trees, SASG/Dunshee House