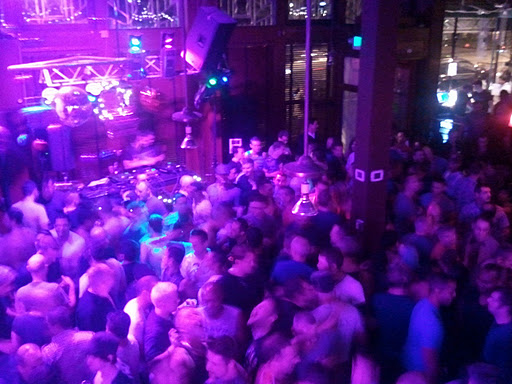 Seattle's best party of the year returns on Saturday December 10, 2011. Eleven years in the making, REWIND XI is DJ Brian Gorr's signature year-end party showcasing his picks of the best vocal house music of the year plus some proverbial dancefloor anthems. Gorr is one of the most sought after DJs in Seattle who spins for some of the city's bigger ticket events such as Red Dress Party, "Red" Party during Pride and BUMP. Eleven years later, it's really a treat that Gorr continues to throw his annual Rewind Party at Baltic Room.
Rewind attracts a wide range of ages, from the young and barely 21 up to the fit and forty something and beyond. And DJ Brian Gorr has the ability to play to the whole crowd; from new remixes of the classics to the latest and greatest mixes of top 40 dance hits. "His sets always seem to lift up the people in the club, leaving them pleasantly exhausted by the end." Gorr credits his DJ influences as Victor Calderone, Tony Moran, Hex Hector, and Phil B, to name a few.
Purchasing tickets in advance is highly recommended. Several years ago we got to Rewind before 11pm and waited in line for what seemed like an hour in order to enter an already capacity crowd. But since those older days Baltic Room has been renovated to be even bigger with a better dance floor and the event now offers popular VIP tickets [now Sold Out].
REWIND XI goes down this Saturday December 10, 10pm-3am at Baltic Room, hosted by Gaysha Starr. Advance tickets are strongly recommended since a sell out is expected: $10 for general admission. $20 VIP tickets sold out in November. Visit www.djbriangorr.com for his current Top 10 song list, more event info and purchasing advance tickets.
(Visited 2 times, 1 visits today)