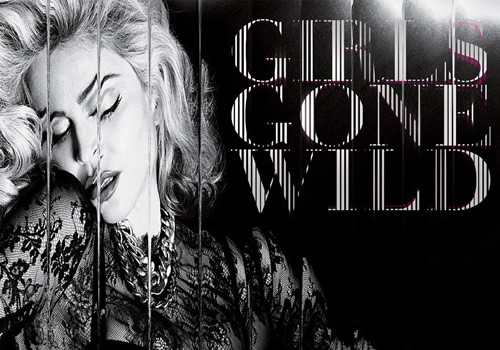 "Girls Gone Wild" is the second single released from Madonna's latest album MDNA. A very simple video with lyrics on screen is making the rounds…check it out.
Bubble gum pop at its frothiest. It's cute in a teenybopper sort of way, but this is the latest artistic output from the artist who gave us "Ray of Light"?
And, they really used "Girls they just wanna have some fun" as a lyric?
Cyndi Lauper should call her lawyers…
(We're kidding…banal lyrics aren't really copyrightable…)
Tags: Girls Gone Wild, Madonna