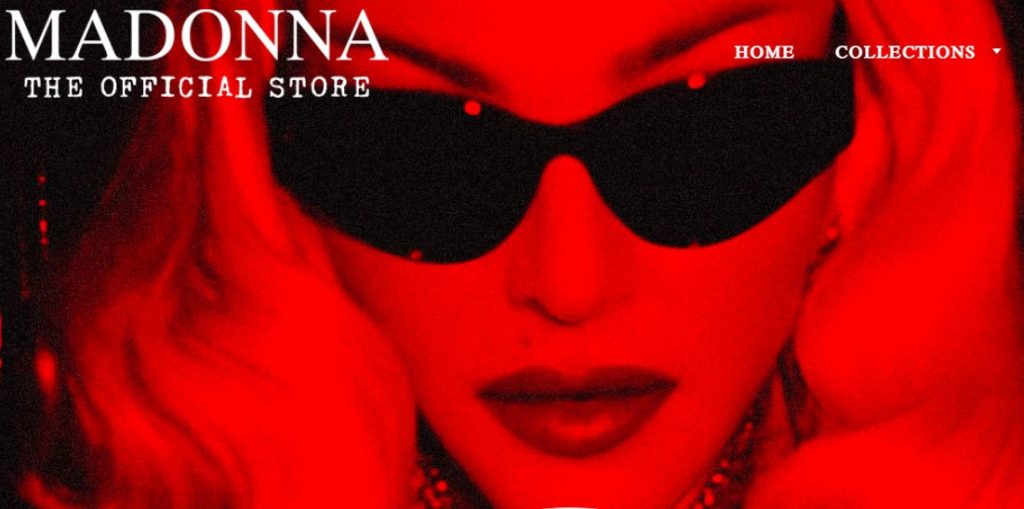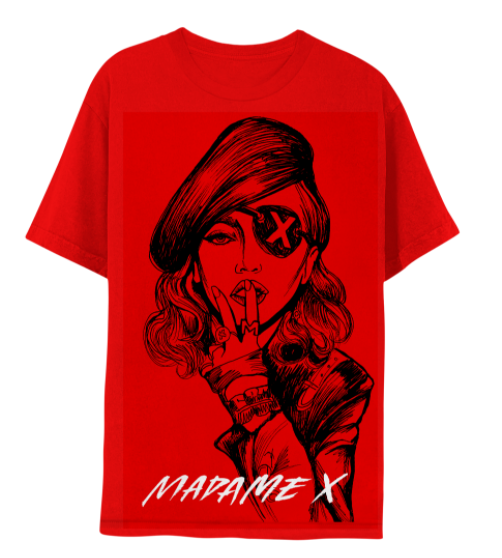 For all you Madonnaphiles out there, Friday October 8th is a red letter day since it's the day The Material One drops her new concert film.
Madonna's Madame X movie, directed by Ricardo Gomes and SKNX, will exclusively stream on Paramount Plus in the United States, Canada and other countries and on various international MTV channels in the countries without Paramount Plus.
The film examines the 2019 live stage show itself plus behind the scenes on the making of the project which features Madonna in her "Madame X" persona, an eye patched freedom fighter/provacateur. Themes examined in the music/album/stage show and this film include equality and civil rights for POC, women and the queer community and gun control. The Madame X Tour was Madonna's first foray into doing shows in smaller venues across the world.
And, naturally, Madonna knows how to merch all her projects so you can also check out a bunch of new t-shirts, hoodies and sweats featuring the fabulous Madame X imagery on her website when the documentary film drops on Friday, October 8th.
You can snag them at https://shop.madonna.com/
Check out the goods: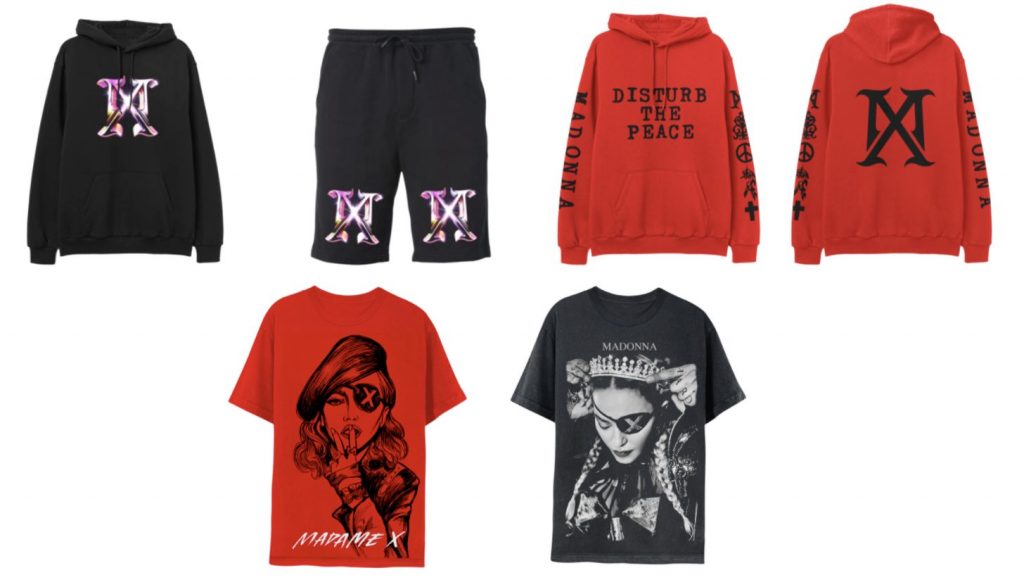 (Visited 6 times, 1 visits today)