March 6, 2012

•
by
DC Williams
Oh, James Franco.  If you were truly edgy, artsy and talented you would have DEMANDED that GQ Style Germany only shoot the bullwhip and water sports pics or maybe some sort of flower montage.  That being said I wouldn't kick Mr. Franco out of bed but I might make him wear a leather hood.  Is it just me or is he slowly become a male butterface?
One more choice shot: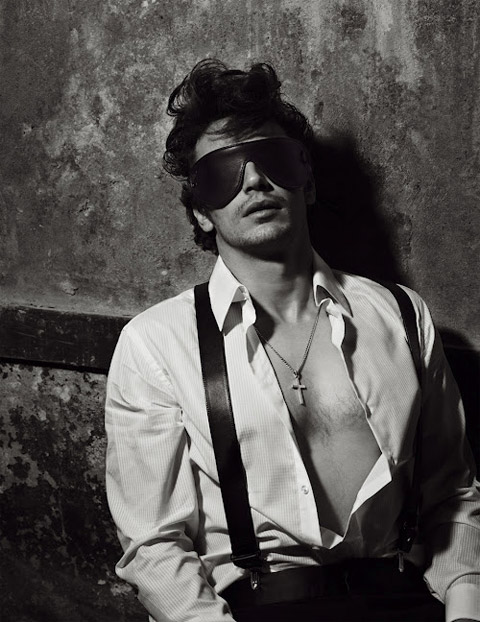 (Visited 2 times, 1 visits today)
Related Posts
Yes, the multi-hyphenated actor/director/screenwriter/producer/poet/writer/singer/songwriter/sculptor/opera singer/painter/contortionist other wise known as JAMES
...