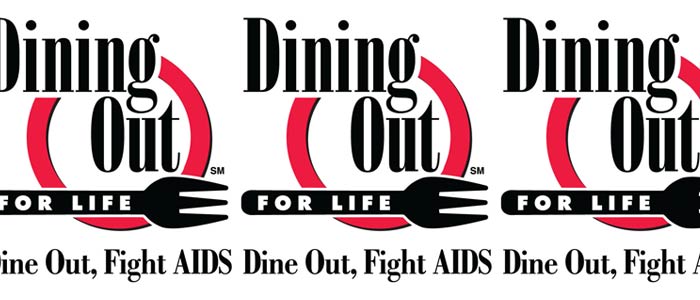 I have tons of stuff to do so the Press Release can take it away and tell you all about this important annual event/fundraiser for Lifelong AIDS Alliance:
Lifelong AIDS Alliance presents Dining Out For Life Seattle!

Dining Out For Life returns on Thursday, April 26, 2012 for its amazing 19th year! When you dine at a participating restaurant, grocery store, cafe, or bakery on this day, up to 30% of your purchase is donated to Lifelong AIDS Alliance and the fight against illness and hunger in our community.

Check out our participating restaurants to see which of your favorites are supporting the event. Dining Out For Life is the perfect excuse to grab dinner with friends and family, plan on lunch with colleagues, or simply grab a coffee on your way to work.

Follow us on Twitter @LLAA and use #DOFL!

Receive restaurant discounts year round.
Support restaurants that support Lifelong. When you make an additional donation of $25 or more to DOFL, you will receive 20% off a select group of participating restaurants on Tuesdays all year-round. How cool is that?

Are you a restaurant interested in participating?
We want to hear from you! The more restaurants involved, the more individuals we are able to serve through our programs. Plus,Dining Out For Life is a great opportunity to attract new customers and build relationships with existing ones. Contact Anna Lester for more information.

Hungry for more?
Hundreds of volunteers are needed to make the evening a success. We are looking for enthusiastic and outgoing individuals with a passion for helping the community. You also must be comfortable talking with diners. Contact Tony Bohn for more information on volunteering.

Learn more. 
Lifelong AIDS Alliance is a non-profit organization that prevents the spread of HIV, provides support services for those whose lives are affected by HIV/AIDS, as well as delivers medically nutritious meals to individuals living with and without HIV/AIDs through the Chicken Soup Brigade Program. Based in Seattle, Lifelong advocates to expand resources for programs that benefit those at risk of and living with HIV/AIDS.

Thanks for your support, and see you on April 26!

**Restaurants located in Kitsap County benefit the Kitsap County HIV/AIDS Foundation.
(Visited 1 times, 1 visits today)