Red is today's Color du Jour…
First up, the folks behind Seattle's Red Dress Party, the big monster fundraiser held back in February that requires a mandatory Red Dress to enter and benefits a number of local AIDS groups has announced they made a nice little profit for this year's event which is divided among the recipients. Here's the press release from committee member, Geisha Starr:
The Seattle Red Dress Party Steering Committee is very excited to announce that the 2012 party was our most successful to date. After receiving the final donations and sponsor funds we were able to distribute over $16,000 to our beneficiaries; Gay City Health Project, Rise n' Shine, Lifelong AIDS Alliance and Rosehedge Multifaithworks.

In our continued efforts to expand the diversity of our reach in the community,the SRDP Steering Committee is officially announcing that we have added BABES Network YWCA as a 2013 beneficiary of the SRDP. BABES Network-YWCA is a peer education & support program for women living with HIV; a sisterhood of women facing HIV together. BABES was started by a group of HIV positive women in Seattle, WA who came together to share information, experiences & support.

As the party has grown so must our Steering Committee. Our team of four is adding two new committee members for this years planning. David Hammock will be joining us as Designer & Marketing Lead and Hilary Lee will be lending her fundraising talents as our Sponsorship Coordinator. We are thrilled to be working with such a talented and passionate team of people.

The SRDP Steering Committee is in the early stages of planning for the 5th Annual fundraiser which is scheduled for Saturday, February 16th, 2013. We are excited to once again host the party at the Fremont Studios for the third year in a row. 

If you are interested in volunteering for the event please email us at info@seattlereddressparty.org with how you would like to help. We are currently building a team of community members who are as passionate about supporting our community as we are.

Your Seattle Red Dress Steering Committee

John Fulton – Co-Director, Creative Lead and Event Coordinator
Sam Galano – Co-Director and Founder
Robert Matencio – Community Outreach and Entertainment
Brian Gorr – Entertainment Director and Logistics
Hilary Lee – Sponsorship Coordinator
David Hammock – Designer and Marketing Lead
Congrats to the Red Dress folks for a job well done, and mark your calendars for NEXT February, 16, 2013…and, we want them to hire Cyndi Lauper to be the entertainment!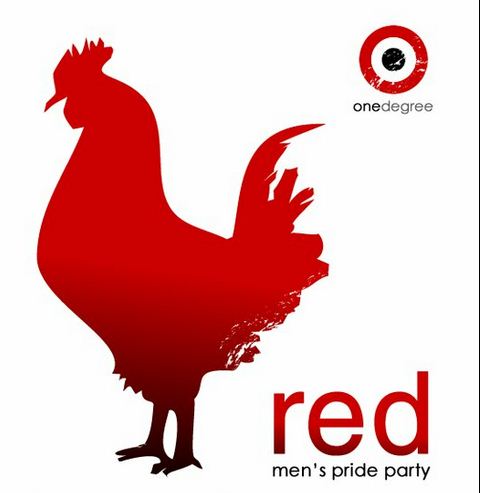 If that wasn't awesome enough, don't forget that the Seattle Pride "RED Parties" are coming back for Seattle Pride 2012 with the "Cock" Party for the mens, and the "Pussy" Party for the womens….no, we're not being perverse. A rooster is the logo for the Men's event, and a kitty cat for the Women's.
The Red Cock Party will be back at Neumos with DJ's Phil B. and Brian Gorr and you can grab individual tickets HERE, or a special VIP pass over THERE. The Red Pussy(Cat) Party is also back at its previous home, The Baltic Room, with DJ Tina T. plus Roy G. Biv & Mr. Charming and individual tickets are here/VIP tickets there. Both events are produced by One Degree Events who will donate 20% of the ticket prices to Washington United for Marriage.
And, ANYONE can go to either event; they are not strictly gender specific events! If you identify as male, you can certainly go to the RED Women's event, or if you're female identified you can go to the RED Men's event…whatever rows your boat!
That's a lotta RED for one day…now, I'm feeling hungry and lusty! Red is a POWERFUL color!
Tags: One Degree Events, Red Parties, Seattle PrideFest, Seattle Red Dress Party