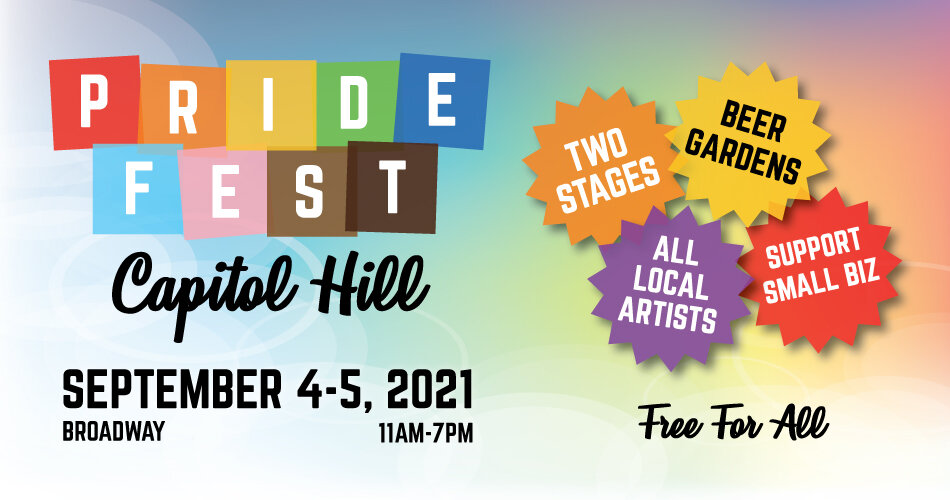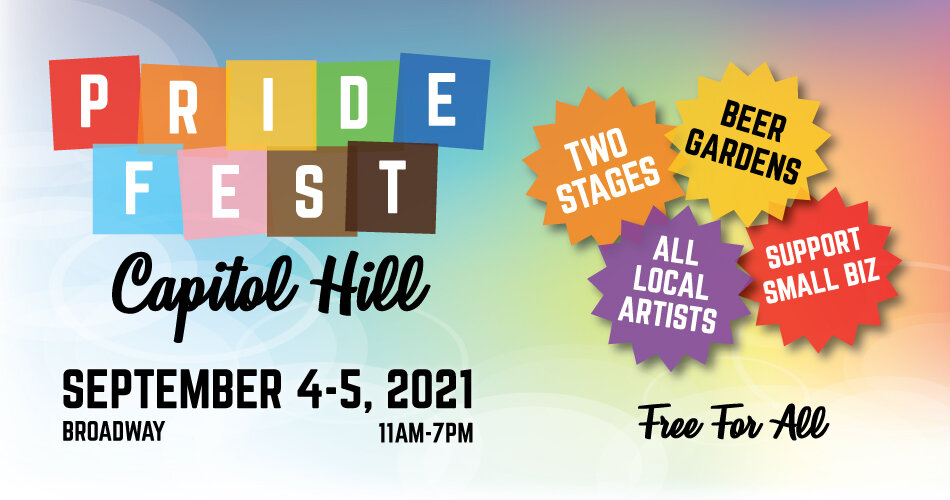 It's only two and a half weeks away but we FINALLY got a schedule and a line-up for the big two day delayed Seattle Pridefest event happening Saturday and Sunday, September 4th and 5th of Labor Day Weekend.
Normally, Seattle Pridefest produces the big Saturday Pride event on Capitol Hill and the big Festival on Pride Sunday at Seattle Center on the last weekend of June but this year, the city and state were still under strict gathering guidelines and restrictions due to the Covid-19 virus. As a result, no major live Pride events were scheduled by Seattle Pridefest or Seattle Out and Proud who produce the annual Pride Parade in downtown Seattle who opted to have a virtual Pride celebration for the second year in a row.
There were a few smaller events in Seattle during the last weekend of June but those events were quite small due to the restrictions and also plagued by extreme heat that weekend. The Capitol Hill Pride group also had to deal with controversy over a feud they had with a Seattle Black Pride event that resulted in a lot of negative press and charges of racism for the Capitol Hill Pride group (go here to read more about that mess…)
NOTE: the event scheduled for September 4 and 5 is NOT associated with or part of the Capitol Hill Pride group headed by Charlette LeFevre and Philip Lipson. The Pridefest event is produced by event producer/one time Seattle City Council candidate Egan Orion.
Yes, it's very confusing….as I say in EVERY post about Seattle's pride events, we're a city with multiple different groups putting on major local pride events…it's ridiculously annoying to keep track of.
ANYWAY, back to the news at hand: Pridefest couldn't really happen in June so producer Egan Orion got permission to do a large street festival for Labor Day weekend and to happen on Broadway on Capitol Hill between John and Roy Streets, much like the event produced on Pride Saturday every June. So for everyone who loves walking up and down the middle of Broadway, checking out the booths and catching up with friends they haven't seen in a long while, here is your opportunity to do just that on the 4th and 5th.
Note: the entire September event is happening ON Capitol Hill/Broadway. Nothing will be happening at Seattle Center which is hosting an entirely different festival by the folks who do Capitol Hill Block Party…
(Yes…confusing.)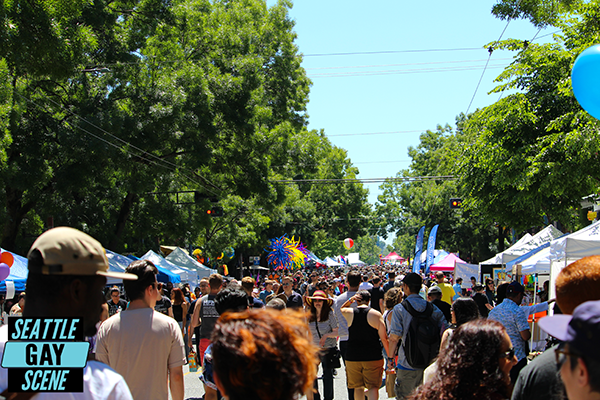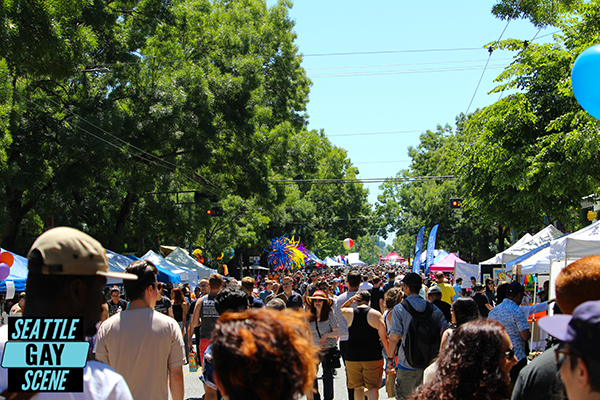 There will be two stages with live entertainment, (Main Stage and a Dance Stage) with programs produced by and for various communities within the overall LGBTQ community…look out for shows featuring Latinx, Asian, Black/POC and Indigenous performers. Also look out for family friendly events including Drag Queen Storytelling and the bizarrely popular Doggy Drag Show.
AND, the Dyke March will have a rally and the Trans community will also have a special program.
The line-ups: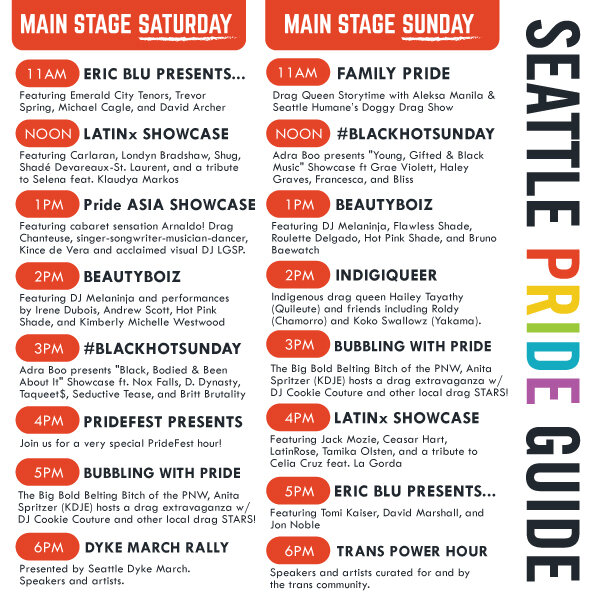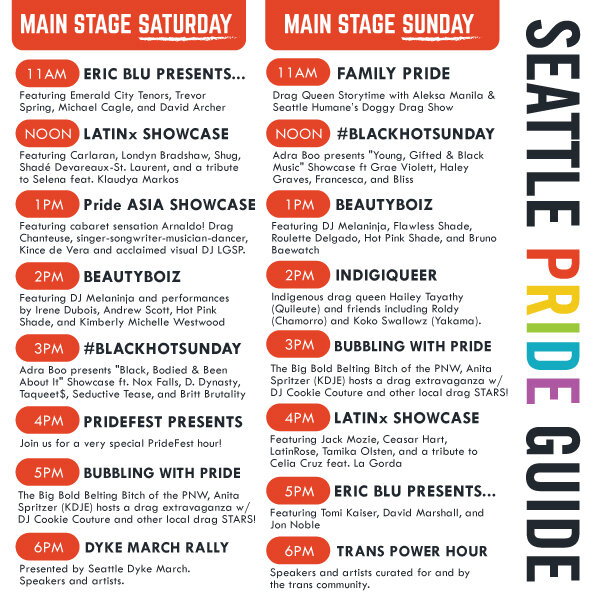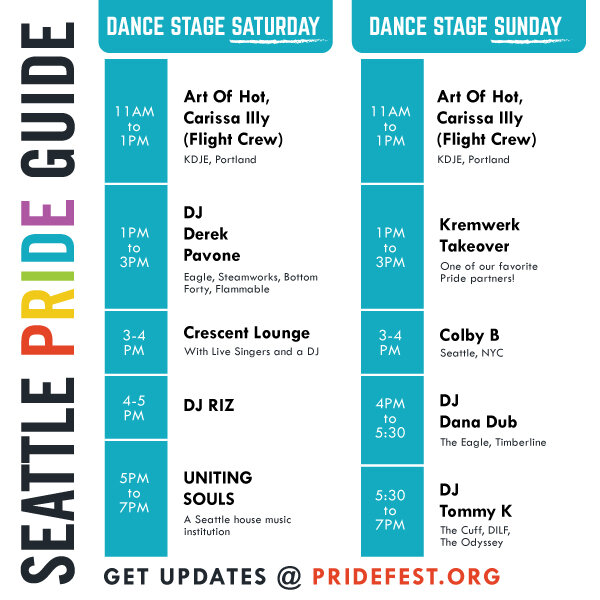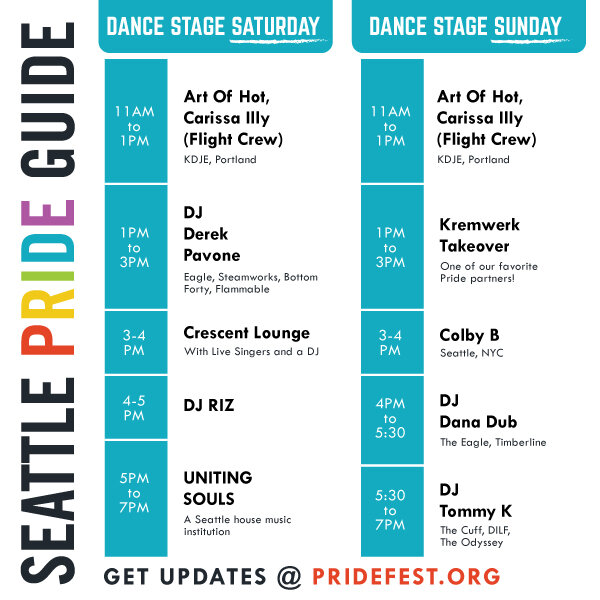 (Visited 13 times, 1 visits today)