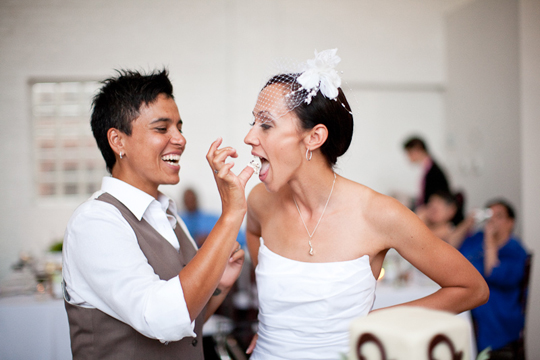 Washington State same-sex couples are getting closer and closer to the time when they can legally marry and some smart wedding event businesses want to make it easy for you to plan your nuptials AND raise some money to make sure Marriage Equality eventually triumphs in our state. (Duh…they're not stupid!)
On Sunday, June 3, 2012 from Noon to 2pm, Lobby Bar will host "BeGlitched" a wedding showcase and fundraiser for Washington United for Marriage, featuring dozens of local businesses who create and plan wedding events. Join Shindig Events, Bella Umbrella, Skillet Street Food, Rein Fire Ranch, Belltown Bride, and other vendors for an afternoon of food, drink, fashion and fund raising.
Create a queer army of "Bridezillas" and mark your calendars!
Tags: BeGlitched, Lobby Bar, Rein Fire Ranch, Washington United For Marriage