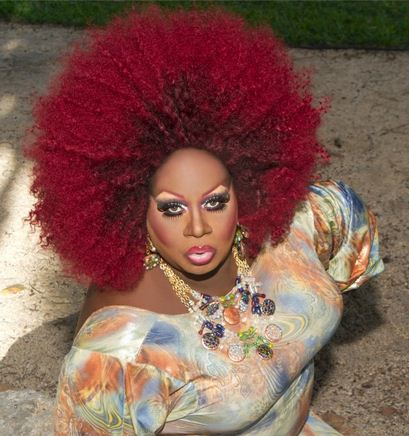 America quickly fell in love with the "Large and In Charge" Miss Latrice Royale, the ferocious diva from Miami Florida and the first plus sized queen to finish in the top 5 of "RuPaul's Drag Race".  Latrice charmed audiences with her wit, charm and charisma and earned RPDR's Season Four prize of Miss Congeniality which she richly deserved. An ex-convict who managed to turn her life around, the diva proved that plus sized queens with years of experience can still be fierce competitors but do so with professionalism and class.
Seattle will get to bask in the glow of Miss Royale during Seattle Pride Weekend 2012 as she headlines the huge Pride festivities at R Place on Friday, June 22nd and Saturday, June 23rd. Joining Latrice will be RPDR's Season 2 contestants, the very popular JuJubee and Jessica Wild and several of the R Place regular performers for shows at 9pm both nights. VIP tickets are $30 and include a cocktail, seating and first chance to be photographed with the performers after the show, (and, they are already selling quickly!) General Admission tickets are $2o and primarily standing room only.
Tickets are available at BrownPaperTickets.
For Latrice Royale fans, it's a must not miss event as she makes her Seattle debut.
(Visited 1 times, 1 visits today)