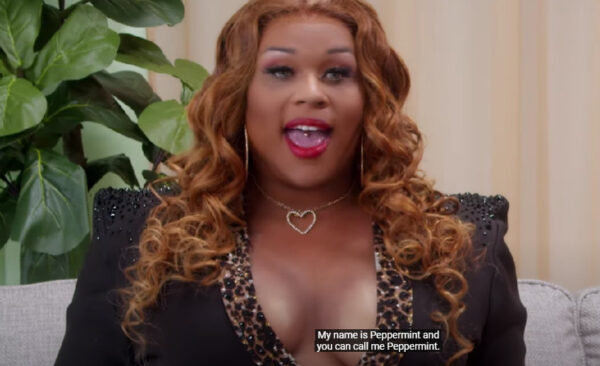 RuPaul's Drag Race Season Nine star PEPPERMINT is a busy queen; she's on tour right now with Jujubee right now AND Season Two of her transgender roundtable talk show Translation starts Tuesday, November 1st for a six week run on OUTtv.
The show features Peppermint along with fellow trans RPDR veterans Jiggly Caliente, Carmen Carrera and Kylie Sonique Love discussing ALL the Hot Transgender Topics!
Read all about Translation down below and if you want to see the multi-talented Peppermint live and in-person, then go snag tix to her show happening Wednesday, November 2nd at the Chop Suey on Capitol Hill. Tix here: https://www.ticketweb.com/event/peppermint-jujubee-at-chop-chop-suey-tickets/12076155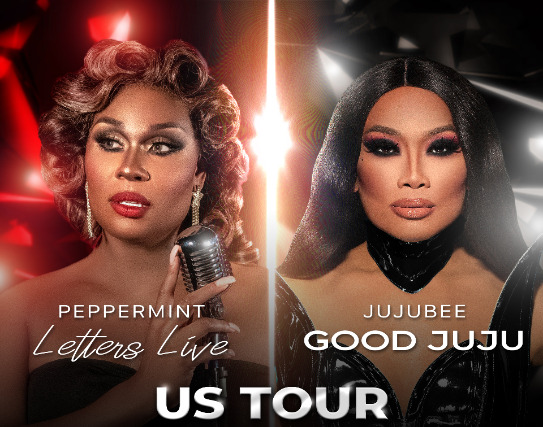 Translation – the revolutionary trans roundtable talk show is back for a second season. The show features former contestants (Peppermint, Jiggly Caliente and Carmen Carrera) of RuPaul's Drag Race and recent winner of RuPaul's Drag Race All Stars Season 6, Kylie Sonique Love who join together to discuss various issues as they relate to their trans identities. The 6-part series premiered on OUTtv November 1 with new episodes airing each week through December 6.
View the first full episode of season 2 on Youtube HERE and watch the rest of the new season on OUTtv.
Translation is an unscripted talk series unlike any other. The cast consists of transwomen who have all been in the public eye for years in the entertainment industry. They all have competed on RuPaul's Drag Race (some of them twice!) and one is a new mother on Call Me Mother currently airing on OUTtv, but with Translation, they let their guards down even more and share their vulnerable experiences living as their true authentic selves.
Each episode explores different topics that effect the trans community. Such as pageants, family (biological and chosen), sports and the military, social media and physical and mental health. Episode 1 explores pageantry and the contributions of trans people to it and Episode 2 talks about their relationships to biological and chosen family.
Translation Season 2 is directed by Tee Vaden and created by Jiggly Caliente & produced by Producer Entertainment Group (PEG) for OUTtv. The show will be available exclusively on OUTtv.com and on the OUTtv Apple TV Channel in the US and Canada, OUTtvGo.com and the OUTtv Amazon Prime Channel in Canada and FROOT.tv in the UK and Ireland (same day).
(Visited 4 times, 1 visits today)