If you've made a trip down Pike in the last several weeks you've probably seen the dustcloud of construction and decorating going on the corner of Belmont where Gay City has been creating a GORGEOUS new space out of the storefront on the corner. Shortly after the Pride festivities calmed down, the Gay City gang started moving into the gorgeous new space. Mr. Strangeways and I toured the space several months ago with the Gay City folks and have been eagerly awaiting this re-opening.
And, in an extra helping of awesome, Gay City has joined with a new community partner The Ingersoll Gender Center – a mutual support and education organization for transgender, gender variant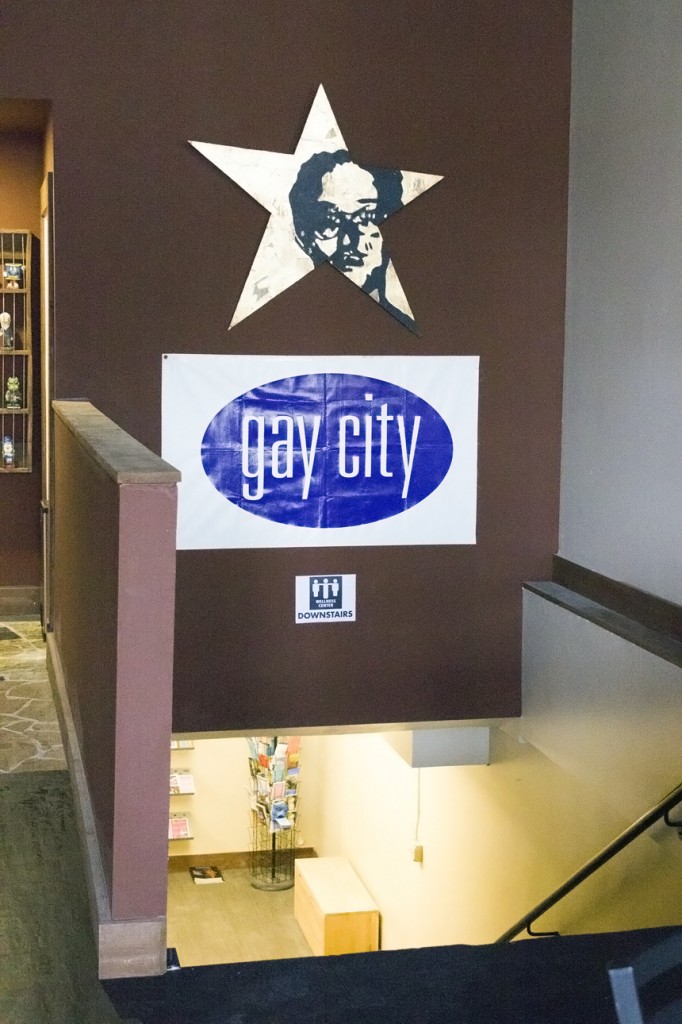 and gender queer people, and the people who support them. They provide support, education, advocacy, and information resources for people interested in gender identity issues, and for service providers, employers, families and friends as well, in order to promote understanding, awareness and acceptance of gender diversity. While Ingersoll's support group meetings will continue to take place at Seattle Counseling Service, they have recently opened their new administrative offices in Gay City's new space.
"Ingersoll is thrilled to be a part of this wonderful new experiment," said Ingersoll Founder and Board Co-chair Marsha Botzer, adding, "It's lovely."
Of course, Kaladi Brothers remains a fixture of the Gay City community in the fabulous new space.
"We're thrilled to be in our new home," says Gay City Executive Director Fred Swanson.  He adds, "the addition of our two new partners Washington United for Marriage and Ingersoll Gender Center helps us realize the dream we had for this beautiful new facility: to become a resource hub and destination for the entire LGBT community.  We invite everyone to stop by for a coffee or just to say hi, and look forward to a more formal grand opening in the fall."
Gay City Health Project is a multicultural gay men's health organization and the leading provider of HIV and STI testing in King County. Based on Seattle's Capitol Hill since 1995, their mission is to promote wellness in LGBT communities by providing health services, connecting people to resources, fostering arts, and building community. Their new, larger space is meant to serve as a resource hub and social destination for the LGBT community in Seattle – a place to gather and connect.
Congrats to Gay City on this new, exciting venture!