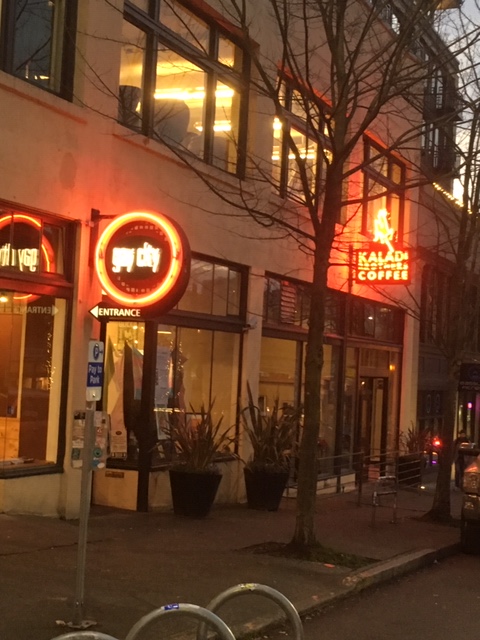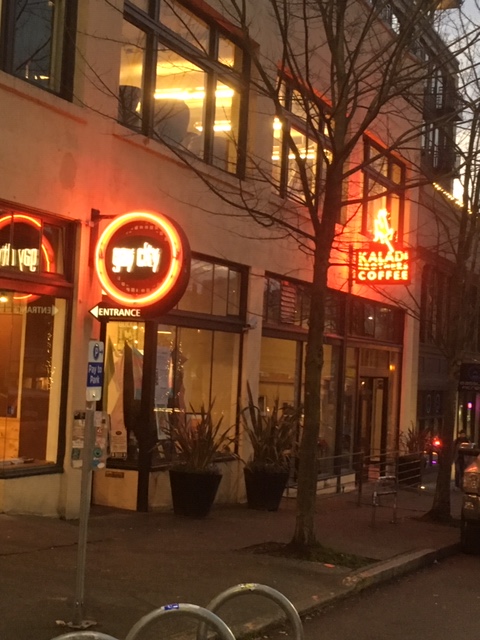 Just announced via Seattle Daily Journal of Commerce: the building at 517 East Pike Street on Capitol Hill that currently houses Gay City: Seattle's LGBTQ Center and the popular Kaladi Brothers Coffee Shop is apparently slated for redevelopment.
Owned by the family behind Ragen & Associates, the landscape and garden design company that occupies the top floor of the two story building since 2001, the property will be redeveloped as an 80 unit building according to the newspaper. Gay City, formerly called Gay City Health Project, has been a tenant in the building for over a decade.
Per the SDJC article:
Now there's a plan from Hunters Capital and Studio Meng Strazarra to redevelop the site with an eight-story mixed-use building. Last month Hunters and three Ragen family LLCs entered into a purchase agreement. The price isn't specified, and it expires in two years.
The project has a value of $25 million and includes underground parking for 53 stalls. It hasn't entered design review stage so construction won't be happening any time soon. It's also interesting to note that this project is even happening considering the economic downturn we're currently in as a result of the coronavirus pandemic. Lenders must be optimistic that Seattle will continue to need new housing in the immediate future.
We've reached out to Gay City's Executive Director, Fred Swanson for a comment. He hasn't replied with an official statement but did express some surprise at the news.
ADDED: Fred Swanson responded with this statement:
This is new information for us, so we have no specific comments about the project. After 14 years in the Auto Row building, we anticipate needing to relocate. We have been working to identify a new space that allows us to continue to serve Seattle's LGBTQ communities in an accessible location, and will update you when we have more information on where we will land.

-Fred Swanson, Gay City Executive Director
More to come.
(Visited 10 times, 1 visits today)