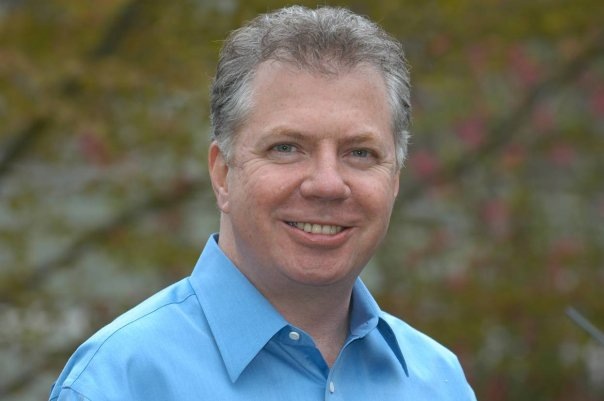 State Senator Ed Murray made a big announcement today on Capitol Hill: He's "exploring" the possibility of entering the 2013 mayoral race to unseat current Mayor Mike McGinn. While Murray isn't officially a candidate, he's tentatively entering what is shaping up to be a crowded and possibly contentious campaign. Seattle City Council's Tim "I Never Met A Developer I Didn't Love!" Burgess declared his candidacy last week and there are likely more to follow.
Murray is of course a popular politician on Capitol Hill, notably for his recent work on getting the marriage equality legislation through the Legislature. And, Murray's stature and experience just got him elected as the State Senate's majority leader for the upcoming legislative season.
There's also the fact that Senator Murray is an out gay man who made his announcement today with his long term partner Michael Shiosaki at his side. Murray told The Stranger's Dominic Holden today that he can't run as "the Gay Candidate".
Ed Murray isn't running for Seattle mayor as the gay guy.

"It can work both ways," says Murray, who on Wednesday filed an exploratory committee for his campaign. "If people see me just as the gay candidate, they will vote against me. Even gay people will vote against me. I have to be the gay who did something."
Murray has a point, but whether he likes it or not, his sexuality will play some role in the potential outcome. His tireless work for gay rights in Washington State has earned him thousands of lgbtq supporters, not to mention the support from liberal straight allies who like and respect that work. But, that support has a flip side from those in the community who don't support those efforts. Granted, Seattle is a very liberal city but Murray will need to gather support from more than just the liberal hipsters of Capitol Hill.
He'll also need to reach out to the liberal hipsters of West Seattle, Queen Anne and Fremont.
Tags: Ed Murray, Seattle Mayoral Race, sgsapp