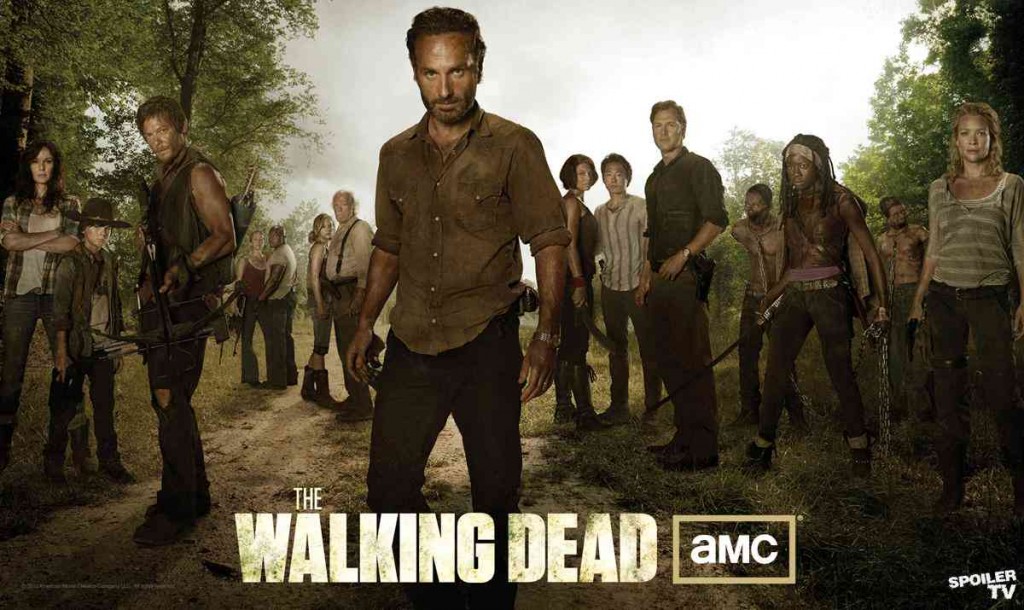 This week the producers, writers, directors, art directors, composers and actors got it right on AMC's "The Walking Dead."  This week was episode 12 and the title was "Clear."  Grim might have been a better adjective.  Let's get into it.
When last we left Daddy Rick he was planning on going on a gun run with Michonne and Carl.  This week we meet up with them in their car heading down a lonely road.  As they are driving along they encounter a survivor that screams for help as they drive by without stopping.  The only one that seems to take serious notice is Carl but even he doesn't seem troubled by their lack of compassion.  (Side note: Don't you need more soldiers to fight the Guv'Nor, Daddy Rick?  You could have at least locked this dude in the trunk and then vetted him when you were back at the prison)
Soon enough our heroes with hearts cold as ice arrive at a familiar scene, a road blocked by long abandoned vehicles.  Daddy Rick, directs Michonne to drive around but UH OH they get stuck in the mud and surrounded by Walkers, shocker.  They fight their way out and Daddy Rick gives Carl a lesson on how to get a vehicle out of the mud, apparently all you need is a Mumu and some twigs.  Carl, being his bitch mother's son, blames Daddy Rick for getting stuck in the first place.  Rather than putting Carl in his place while demanding he get a haircut (really what is up with that hair????) he apologizes and gets to the root of the issue, Carl isn't happy that Michonne is with them.  Daddy Rick gives him a sort of your enemy's enemy is your friend speech which mollifies the little brat.  Just before they take off again the hitchhiker shows up again and again screams for help.  The folks from the prison are not having and leave him behind.  Sorry hitchhiker, yer screwed!
Shortly, thereafter we arrive in town and guess what?  It's the town that Daddy Rick used to police.  Maybe I missed this point last week but I don't think Daddy Rick mentioned that the run was going back to their hometown.  And correct me if I am wrong but hasn't lack of guns and ammo always been an issue?  If they have been this close to that town for so long why are they only going for the stash of guns after the war