A week from now, you'll be inundated with visions of superheroes and characters of all shapes, sizes, and genders, whether you're inside the convention center or not. Better get used to it, because Emerald City Comic Con is a whopping FOUR DAYS this year!
The Seattle nerd communities have been a bit torn since tickets went on sale last fall. One camp lamented the lack of "A-list" guests, while the other side pointed out that it's a "comic" con, not celebrity-focused WonderCon. On top of that, ECCC got bought by ReedPop. Word on the street is some of the artists/celebs backed out due to poor communication/handling. Whatever the case, we're in for some awesome treats. If you've gotten your badges to this SOLD OUT con, here are some highlights!
Celebrities: 
FUCKING NATHAN FILLION. Not only is he handsome, he's perpetually destined to play a pilot or captain of a flying ship. Best known as Mal from Firefly and subsequent Serenity, he's also been the voice of Hal Jordan's Green Lantern and Wonder Woman's Steve Trevor in DC animated features. Lest we forget his hilarious performance in Dr. Horrible's Sing-Along Blog as Captain Hammer! Currently starring in Castle, he'll be there Friday, Saturday, and Sunday for autographs, a Sing-Along Blog event, and guest spotlight. Squee!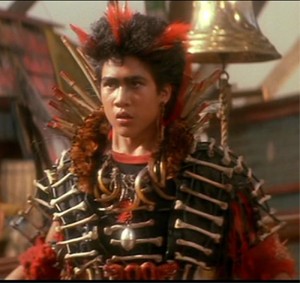 The LGBT nerds were a bit downcast when he cancelled last year to shoot a film, but at long last we have "RU-FI-OOOHHHH!" back! Dante Basco has a voice you'd never forget, proven by his roles as Zuko in Avatar: The Last Airbender and General Iroh in The Legend of Korra (not to mention various video games). It was a sincere pleasure to see him in a little queer favorite called But I'm a Cheerleader, too. He'll be here Friday, Saturday, and Sunday for autographs and gaming fun!
Not sure if you've been keeping up with The Walking Dead, but apparently this season's been pretty super-charged. Enter Norman Reedus (Daryl) and Jon Bernthal (Shane). Keep your crossbows and salvaged police weapons at home, please. Commence anti-hero swooning…now.
If you have a love/hate relationship with Once Upon a Time, Sean Maguire (Charming) and Lana Parilla (Regina) will bring out your fan squees all over again. Pretty sure I'll be a melting puddle on the floor if *any* of Regina's outfits are on display. Seriously, have you queens cosplayed her yet? Because holy crap, everything Regina gets to wear on that show is fan-fucking-tastic!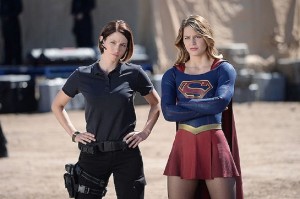 The first season of Supergirl has quickly gained its footing, especially with the recent Flash crossover episode ("World's Finest"). Supergirl herself, Melissa Benoist, drops in along with her TV sister, Chyler Leigh (Alex Danvers). EEEEEEKKKK!! Feminists everywhere, you can finally bring your daughters to meet new inspirations! Benoist is rapidly becoming America's TV sweetheart, and Alex's story keeps getting more and more complex. Geek girl power for the win!  
COMIC GUESTS!! OVER 240 ARTISTS AND WRITERS!!
My favorites include Kate Leth and Shannon Watters (Lumberjanes), Ted Naifeh (Courtney Crumrin, Princess Ugg), Jhonen Vasquez (Invader Zim), Jamie McKelvie and Keiron Gillen (Wicked+Divine), and HOLY SHIT JIM LEE.
I mean, Jim Lee. There are few others working in the comics industry as widely successful as he is. Besides creating X-Men's Gambit and designing numerous character costumes, he also helped start up Image Comics, currently one of the "Big 5" publishers. In 1998 he moved to DC Comics, selling them the WildStorm imprint in the process. He's got a huge list of credits to his name, and consistently teams with other brilliant minds to create wonderful stories with our beloved heroes. ECCC is currently running a signing & meeting contest for him; good luck to all who enter!
As for you fabulous queers out there looking for the media that represents you, or at least promotes inclusion, several people have you covered! 
Gail Simone (everything ever, including Deadpool)
Kate Leth (Lumberjanes, The Valkyries)
Shannon Watters and Noelle Stevenson (Lumberjanes)
Ed Luce (Wuvable Oaf)
Fiona Staples (Saga…and holy yes you should be reading it)
Jodi Houser (Orphan Black)
Karla Pacheco (Dreadful Sirens)
Kory Bing (Skin Deep)
Kurtis Wiebe, Tess Fowler, and Tamra Bonvillain (Rat Queens)
Lin Visel (Slipshine)
Mariah McCourt (True Blood)
Robert Wilson IV and Taki Soma (Bitch Planet)
Janelle Asselin (Fresh Romance)
Taneka Stotts (Beyond: The Queer Sci-Fi & Fantasy Comic Anthology)
Terry Moore (Strangers in Paradise)
Local favorites and mainstays Northwest Press  and Fantagraphics will be exhibiting, along with a host of up-and-coming publishers aimed at diversity and inclusion in the comics realm. Comics Dungeon will also be there, selling exclusives and perhaps joining with fellow Valkyries. With four days to wander around, you'll be sure to feel represented and welcomed. The industry has changed significantly for the better in the last decade, and we have voices like LGBTQ nerds to thank. Here's hoping you artists and writers can get some tips for breaking in, publishing your own stories, or chatting with the creators of media you love!
Don't forget to download the ECCC app on your smartphone for the definitive source of everything you'd like to do/see/accomplish. It's free, and you can set up your own schedule with reminders. Wifi inside the Convention Center is *still* utter crap (Google, wanna fix that for us, please?), but with some careful planning, and perhaps the company of good people, you'll navigate the days with optimal enjoyment.
See your gorgeous cosplays there! 
(Visited 3 times, 1 visits today)