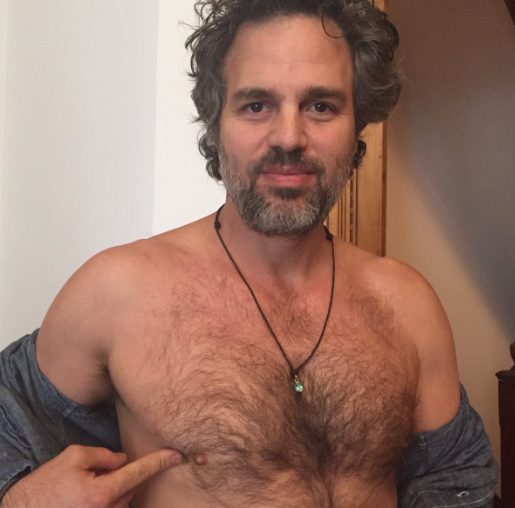 Emerald City Comic Con is back for its 20th anniversary this week but it now has a new home in the just completed addition to the Washington State Convention Center in downtown Seattle, the "Summit Building". It's the "premier" comic book/genre convention in the Pacific Northwest and always features a bounty of stars from the world of comic books and fantasy/sci-fi/horror genre media properties. As always, there will be a ton of panels, special events, autograph/photo opps and more cosplaying opportunities than Halloween on Capitol Hill.
Oh, you might need help getting around in the new convention center: "The entire event will take place under one roof at 900 Pine Street. View and download our maps of each level to help navigate this unchartered territory: EmCity23.com/Maps "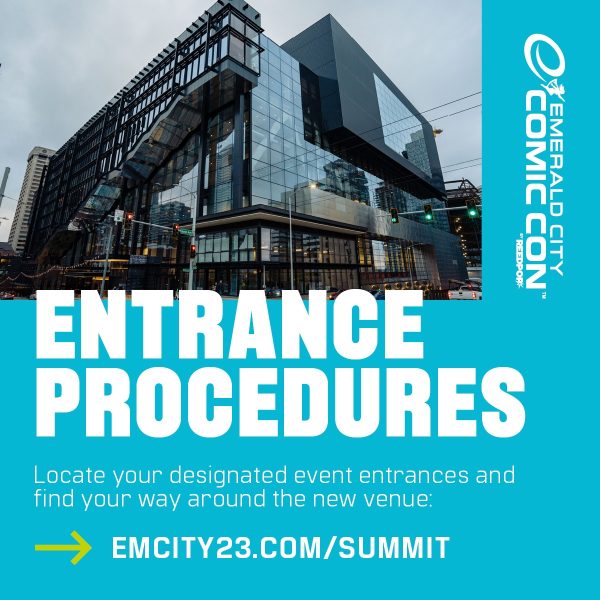 Meaning, it's all super, super gay. In the best sense of the word. Costumes, fantasy, role playing and men in Lycra are all right up our alley!
Highlights for this year's event include:
Film and TV stars including Mark Ruffalo (Avengers: Endgame, She-Hulk), David Tennant (Doctor Who, Good Omens), Mara Wilson (Matilda), anime voice actors from Spy x Family and Chainsaw Man, cast members from fan-favorite films and TV series Our Flag Means Death, Scream, Buffy the Vampire Slayer, Twin Peaks, and The Mandalorian, and more.
A robust Artist Alley featuring comic greats Dustin Nguyen, Jeff Smith, Zeb Wells and many others.
Hundreds of exhibitors offering everything from comics to collectibles, toys to tattoos, and much more.
Plus incredible cosplayers, After Dark parties and programming, family friendly fun at Family HQ, and more.
All this plus they even have a room for the LGBTQ+ community… the "Be You Pride Lounge" is "A safe space for the LGBTQ+ community and allies to chill, hang, create, and play!" It's sponsored by FREE2LUV, which is an "award-winning national nonprofit that's all about utilizing the arts and conversation to empower and support youth struggling with identity, mental health, self-harm, and bullying." You can check out more info at: https://www.emeraldcitycomiccon.com/en-us/explore/pride-lounge.html
Other than the dreamy Daddy of Daddies, Mr. Mark Ruffalo, there's also a slew of other stars to adore and/or stalk (but not really…don't do that, please) including the one and only David Tennant, famed for many things but probably mostly for being the 10th Dr. Who back in the 2000s and now, oddly returning for a series of specials in 2023, seemingly as the 14th Doctor!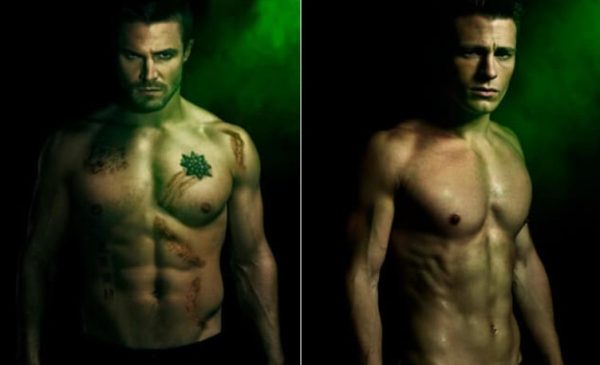 Other stars including Stephen Amell who plays the very gay Arrow (but he's not gay…dammit) but also Colton Haynes from the same show who IS gay in real life.
Dreamy….
There's also a trio of stars from Buffy the Vampire Slayer including the delightful Charisma Carpenter who played Cordelia plus Buffy's mom who had the SADDEST exit from a television series EVER (I'm getting teary thinking about it!!!), the wonderful Kristine Sutherland. AND, the baddest vampire in town, the one and only James Marsters who played Spike..it's a homecoming for Marsters, who lived in Seattle 'back in the day' and acted in local theater here.

Oh, and so many more including a trio from TWIN PEAKS, with Sherilyn Fenn, Laura Palmer herself, Sheryl Lee and even the infamous Leland Palmer, the never aging Ray Wise.
It's a big ole Gay Geek Squee with this line-up!
Tickets are oddly still available for all four days of the festival (though VIP tickets are long gone). Get them at https://www.showclix.com/event/emeraldcitycomicon2023FR5
(Visited 90 times, 1 visits today)