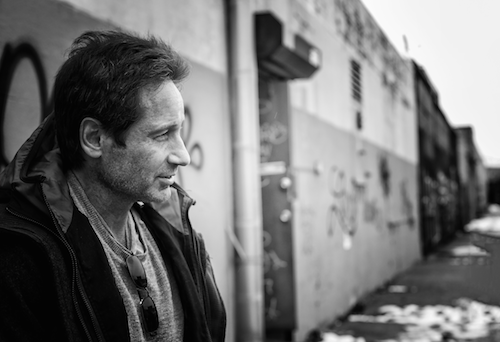 From the Department of Ambiguously Vague Press Releases:
David Duchovny

Crocodile Café

February 19, 2017 | 7:30PM

21 & Up

Tickets go on sale November 11 at 10AM 

Tickets are $30.00 & $125.00 in advance

** ticket prices increase 5.00 day of show

Ticketfly.com | Crocodile Café or Under the Needle Tattoo |  877-987-6487

~ For Immediate Release ~

Wednesday, November 2, 2016 – Seattle, WA –  Duchovny was on the road to earning his Ph.D. when he caught the acting bug. He emerged to become one of the most highly acclaimed actors in Hollywood. The star of Fox Television's monster hit "The X-Files," David was nominated for an Emmy for Outstanding Actor in a Drama Series, he was nominated for Outstanding Guest Actor in a Comedy Series for his highly acclaimed and some say risqué appearances on THE LARRY SANDERS SHOW.

David won a Golden Globe Award for Best Actor in a Drama series. He has been nominated for a total of three Golden Globes, three Screen Actors Guild and a TV Critic's Award for Best Actor in a Drama Series. The press and the public both agree that Duchovny brings a fierce intellect, a quiet intensity and an acerbic wit to his roles on both the small screen and the silver screen.

David splits his time between Los Angeles and New York and remains the only actor to have won a Golden Globe for Best Actor in a Television series in both the Comedy and Drama categories.

Tickets for the February 19, 2017 David Duchovny show at Crocodile Cafê go on sale November 11 starting at 10AM. Tickets will be available at Ticketfly.com, in person at Crocodile Cafê, or by phone at 877-987-6487.

For more information, please visit www.twitter.com/davidduchovny
Soooooooo.
What exactly is David Duchovny DOING at the Crocodile? Obviously the Croc is a live music venue but since when is it common knowledge that David Duchovny is a live music performer? Or, is he going to regale us for two hours with behind the scenes tales from The X Files and Californication? Or, detail his issues with sex addiction? And, what does being "on the road to earning his Ph.D." have to do with anything?
Was that Ph.D in Folk Singing?
It sounds like we're snarking on David, but we're not. Not really. We LIKE David Duchovny! He's cute and he's a good actor. The X Files is a classic show and David is in one of our favorite obscure cult movies, The Rapture. He even played one of the first trans characters on television back in the day, when he played DEA Agent Denise Bryson on Twin Peaks, a role he's reprising in the upcoming third season of the cult show to air on Showtime in 2017. Maybe David is doing a solo show as Denise to help promote Twin Peaks 3?
We'd go to that.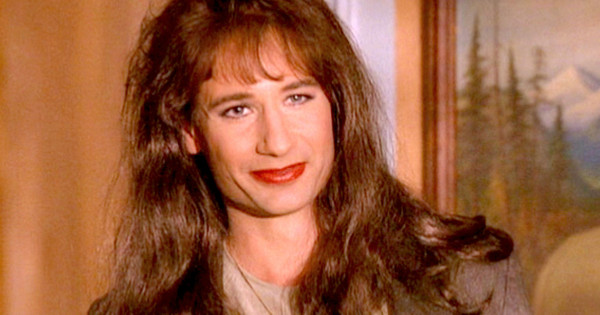 It's just a bad press release. Well, maybe not that bad. It's vagueness compelled us to write about it so we guess it WAS successful…
We're also confused about the $125 ticket…gonna assume it's VIP. But, for The Croc? It's not large; how can you get any closer to the talent? Does that $125 get you a date with David?
(Visited 8 times, 1 visits today)