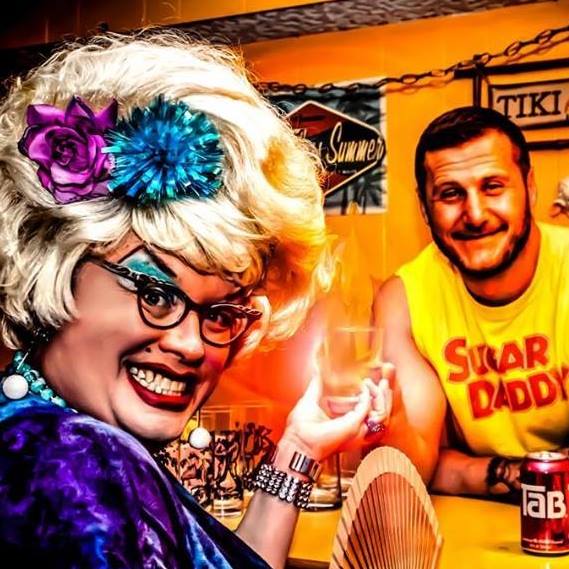 No, not high school seniors….how pervy.
ELDER SENIORS!
The always delightful Seattle Hostess With The Mostest Tupperware, SYLVIA O'STAYFORMORE is hosting a superfundraiser this upcoming Saturday, November 5, 2016. And, it uniquely combines about 18 different themes.
"Seniors in Heat" is part Chili Feed, part Drag Show and part Grandma Auction…you know, just in case you need to pick yourself up an extra Grandma for the holidays.
It's raising funds for the Southeast Seattle Senior Center and takes place there and yes, I had to look it up because it IS a bit off the beaten path. It's at 4655 South Holly Street, which is off of Rainier and it's so far south, it's not even Hillman City…it's ALMOST Rainier Beach. And, for those of you who are babies, it's perfectly SAFE down there (if you practice common sense and don't act the fool) and it's even accessible via Metro. But, go. There's chili.
AND, the Southeast Seattle Senior Center also runs the adorable Cheap Chickadee Thrift Store in the cute yellow house next door…which I would totally tell you to go to but it has hella weird hours of operation. It's like open for 45 minutes 4 days a week. IT'S LIKE THEY DON'T WANT YOU TO GO!!!?!?!?!?
Here's all the skinny on the chili feed/drag show/granny auction:
An evening of fun, drag and chili! Sylvia O'Stayformore Queen of Rainbow Bingo is doing a separate Fun-raiser for Southeast Seattle Senior Center. She has asked Drag to the Rescue to come and organize a fun event to help make some more money for one of her local favorite charities. Seniors in Heat will be a full drag show, grandma auction, and chili cook-off!
She will be hostess of your evening including performances from:

Aunt Betty Malone
Ceasar Hart
James Darling and Kerry Niesen
Seattle Quake Rugby
And Former Seattle Leather Daddy Griff!

Join us Nov 5th
Doors open at 7:00pm Show at 7:30

Tickets are on a sliding scale $5.00  $20.00 (whatever you can donate).
Beer and Wine will be served. Chili provided and voting for your favorite encouraged.
Tickets available at Brown Paper Tickets
http://seniorsinheat.bpt.me/
Oh, and the following weekend is the November edition of Sylvia's long running "Big Gay Variety Show" aka BACON STRIP. This month's theme is "Stuff Your Face" and it's happening Saturday, November 12 at Theatre Off Jackson…snag tickets HERE. ALSO, don't forget Sylvia and the Bacon Strip Gang will return in December with their very special Xmas Strip. More on that soon.
(Visited 3 times, 1 visits today)