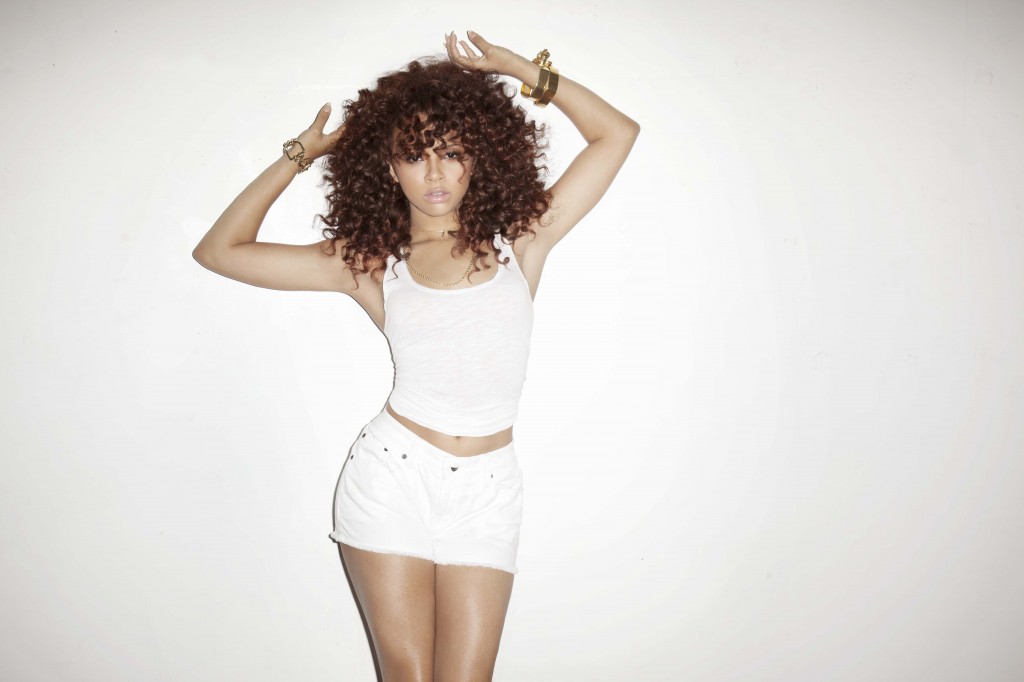 I know we're all geared up for PRIDE, but Red Dress will be coming before you know it – seriously, it's less than a month away! But today, Sinfinite Events has announced the final piece in the talent lineup – recording artist Alexis Jordan will be headlining the 5th Annual Seattle Red Dress Party on July 20.
From Sinfinite: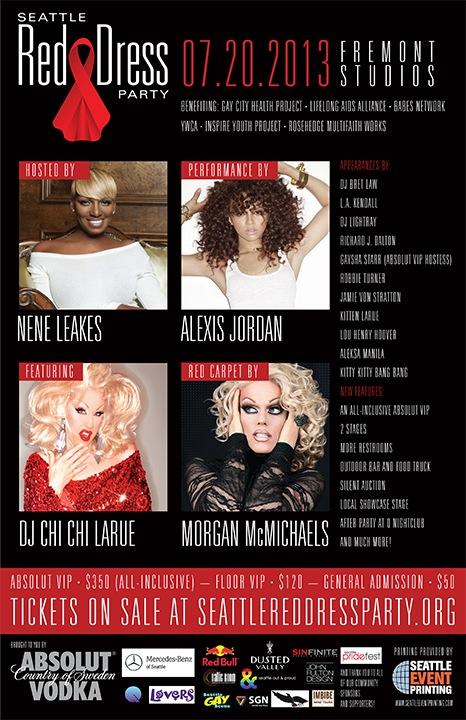 The Steering committee for the 5th Annual Seattle Red Dress Party, benefiting Seattle non-profits working with those living with HIV and AIDS announces today that international recording artist Alexis Jordan will be the headlining performer on the main stage at Fremont Studios. Hot off her headlining performance at this year's White Party Palm Springs, Alexis is prepared to give Red Dress partygoers a show they won't soon forget. Alexis rose to fame after competing on the first Season of America's Got Talent. Her popular dance hits "Happiness" and "Good Girl" continue to play in heavy radio rotation around the globe. Alexis is excited to come to Seattle and be a part of such an important charity event. 
The lineup just keeps getting better!
With DJ Chi Chi LaRue in the main room, Morgan McMichaels (now the hostess of the new monthly ElektroPOP!) working the red carpet and the stage, and hostess NeNe Leakes, this year's Red Dress Party will raise the bar just a bit higher than years past! Not to mention a gaggle of performances from local amazingness Robbie Turner, Jamie Von Stratton, Kitten LaRue, Lou Henry Hoover, Aleksa Manila, Kitty Kitty Bang Bang, and a visit from Miss Gaysha Starr, who's returning to host the Absolut VIP lounge. AND! This year, there's going to be an additional stage, featuring local talent – DJ Richard J Dalton (c89.5), DJ Lightray (ElektroPOP), DJ Bret Law (Down N Dirty), and our buddy and SGS contributor LA Kendall (Qulture Creative).
It's advisable to start your Red Dress shopping NOW, as there will likely be a shortage of attire in appropriate colors and sizes in a few weeks. Many of you can just bop into Forever 21 or Nordstrom and pick up something prêt-à-porter, but some of us on the hunt for a size 20 Tall will have to be a bit more crafty in our efforts. In a couple weeks, we'll start dispensing some tips for the fuller figured boy/girl who wants to look devastating in red on the big night.
Check out Miss Alexis Jordan in her video for Happiness, here. Careful, this will be in your head for the rest of the day…
Check out all the lineup over at the Red Dress official website HERE. http://www.seattlereddressparty.org/
Big fat thanks to all the AMAZING sponsors who have stepped up to support the Red Dress Party this year, including Mercedes-Benz of Seattle and Absolut (Hey Absolut, how you doin'? We love the Hibiskus!) and our friends over at

Q for hosting the official after party (free if you have a Red Dress ticket!)
(Visited 1 times, 1 visits today)