by Monica Olsson for The Seattle Globalist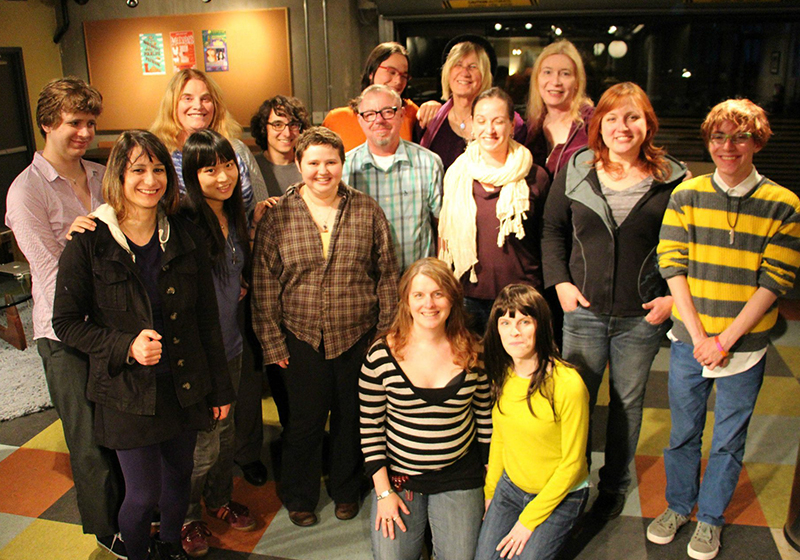 Seattle hasn't had a transgender pride parade since way back in 1997. But this year LGTBQ organizers with experience around the globe are bringing the event back.
Danielle Askini and the Gender Justice League (GJL) are at the helm of the Trans* Pride Seattle, the newest addition to Seattle's Pride month.
"Of the half a million at Seattle Pride only about 20,000 of us are trans and gender non-conforming," Askini said. "With the Trans* Pride parade, we hope to elevate trans visibility in Seattle, celebrate community, and activate people coming together for further activism and discussion."
She splits her time between Seattle and Sweden where she owns a home, and regularly works with the Swedish Federation for Lesbian, Gay, Bisexual and Transgender Rights.Askini has worked globally in LGBTQ Rights and Human Rights for many years, and has traveled to more than 18 countries as an activist, speaker, and facilitator.
"All of my work abroad has helped to frame my thinking about what [Washington] state is really asking trans people to do or agree to in order to access things such as healthcare," Askini said.
A survey on transgender discrimination and healthcare conducted by the National Center for Transgender Equality and the National Gay and Lesbian Task Force reported that 41 percent of over 7,000 transgender individuals surveyed report they have attempted suicide.
"Realities such as these are overlooked and often left out of mainstream Pride events. The 'T' in 'LGBT' is tacked on at the end without people thinking about what that really means, and this is why the Trans* Pride Parade is so important," Askini said.
The last trans* pride rally in Seattle was 16 years ago. This year's organizers have tried to find more information about the small rally in 1997, but not much is documented outside of a brief article in the Workers World newspaper.
"We think the rally may have been the first event of its kind in the US, but we just don't know enough about it," Askini said.
The event this Friday at 5:30pm will include a short march from Seattle Central Community College leading to a festival celebration at Cal Anderson Park. There will be key addresses and performances at the parade with a dance party afterwards.
"This is about intentionally creating a space where trans people can find each other and see ourselves reflected," Askini said.
More information about Trans* Pride Seattle and volunteer opportunities can be found on Gender Justice League's website. You can also support the parade athttp://www.gofundme.com/transprideseattle.
Accessibility info for Trans* Pride Parade include the following:
Wheelchair accessible route from Seattle Central Community College to Cal Anderson Park (2 and half blocks in length)
Scent-free seating area at Cal Anderson Park during the festival's speeches and performances
ASL interpretation during the festival's speeches and performances
Chairs available to those who need them during the festival
Accessibility volunteers to help accommodate questions and requests during the parade
Editor's note: The asterisk in Trans* Pride is a new umbrella addition to include folks who are transgender, gender non-conforming, and other gender identities. Learn more here!
The Seattle Globalist is a daily "hyperglobal" blog covering the connections between Seattle and the rest of the world, from news to food, travel and art, and contributes to SeattleGayScene.com
Tags: Danielle Askini, seattle globalist, sgsapp, Trans Pride