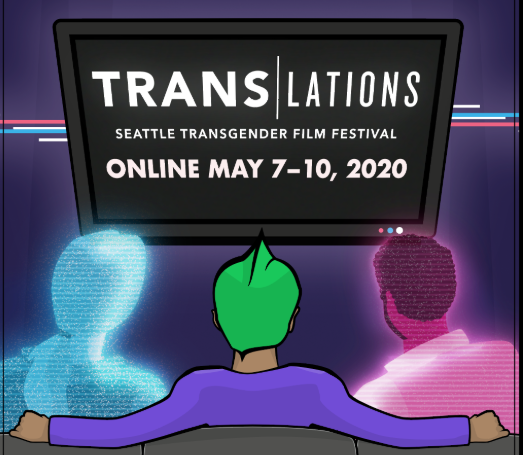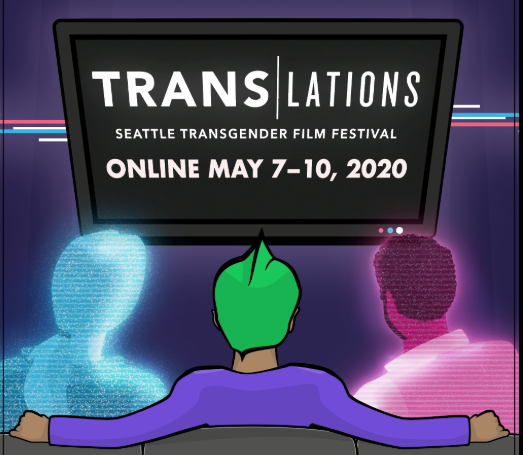 Difficult circumstances lead to unique solutions.
The ongoing coronavirus pandemic which has changed the way we all live our lives has devastated arts and entertainment. Under quarantine, crowds can't gather to enjoy films, concerts, theater, or drag in person so both commercial and non-profit groups that provide arts and entertainment are struggling to find ways to stay in business and keep people both employed as well as entertained.
Seattle's LGBTQ non-profit film organization, Three Dollar Bill Cinema is no different from any other A&E group as they fight to survive as an important part of our community. Normally, Three Dollar Bill would be gearing up for opening night of their popular Translation Film Festival, now in its 15th year and one of the first annual events showcasing films made by transgender artists for transgender communities and audiences and their allies. Covid-19 is preventing any kind of live event from happening tonight but Three Dollar Bill has come up with a solution, by holding this year's festival entirely online.
The weekend long festival will kick off on Thursday, May 7th with a Virtual Watch Party hosted by Seattle's own Aleksa Manila who will be streaming live to host the party at 6:30 pm with guests including Three Dollar Bill's Executive Director Kathleen Mullen as well as an interview with the writer/director and star of the opening night film, Isabel Sandoval.
The film itself, LINGUA FRANCA, will screen at 7pm (Pacific Time) and can be watched from anywhere in the world. Tickets link here and note that it's a sliding scale…pay what you can but if you do have the extra money, please do pay as much as you can comfortably afford to help Translations and Three Dollar Bill Cinema stay in business!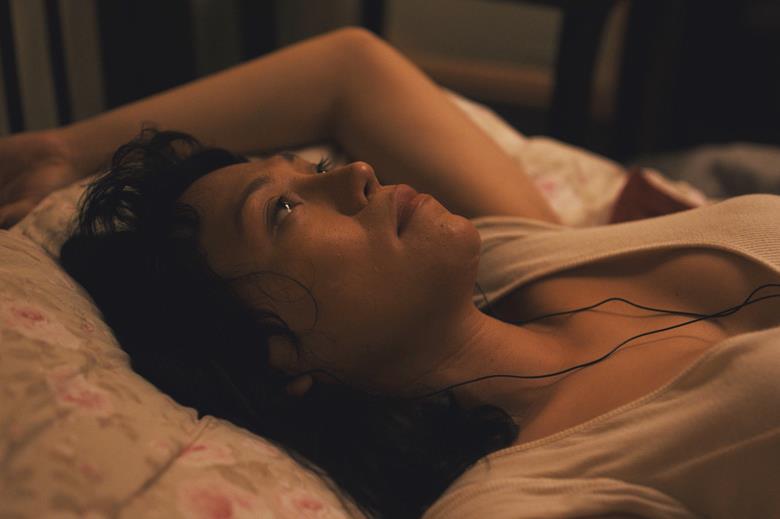 More on Lingua Franca:
In this engrossing drama, undocumented Olivia spends her days taking care of Olga, a Russian-Jewish grandmother in Brighton Beach, Brooklyn. When the man she's secretly paying for a green-card marriage backs out, she becomes involved with Olga's grandson Alex, a handsome but troubled young man who doesn't realize she is trans. The winsome Olivia, played by director Isabel Sandoval, draws viewers into this story of love and survival as a transgender woman trying to live her life with joy and strength.
And, the full line-up for the rest of the weekend:
FRIDAY, MAY 8, 2020
"The only constant in life is change," philosophized Heraclitus of ancient Greece. This series of shorts explores what trans people know all too well: that life is a movable force where traditional attitudes, institutions, and internal stresses must be challenged to BE WELL.
In this documentary about friendship and perseverance, three young transgender women from El Salvador and Honduras go on a 2,400-mile journey with the high-profile migrant caravan.
As the new frontier of entertainment, episodic web series are naturally well positioned to represent genders and sexualities in formation. These four series hand-picked for Translations employ humor, wit, and expressive visuality to present the cutting edge of culture.
SATURDAY, MAY 9, 2020
KELET 12:00 PM – 1:35 PM
This exquisitely filmed documentary follows the exceptional life of 20-year-old Kelet, a Finnish Somali trans woman living in Helsinki who dreams of becoming a model in Vogue magazine. Winner of the Audience Award at the DocPoint Helsinki Documentary Film Festival, this story explores trans rights, racism, beauty standards and gendered norms in society.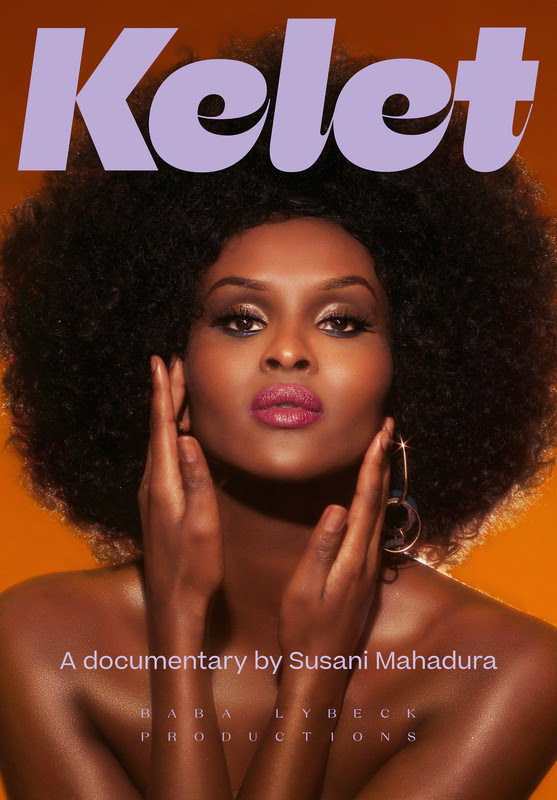 Join creator Dave Quantic and moderator and past interviewee Sam Berliner as they discuss the evolution of the FRUITBOWL project and the creative process behind both the podcast and the FruitBite video series. Sam and Dave will discuss the similarities and surprising differences that have emerged and talk about the unique perspectives that members of the trans community bring to the table. 
OUT LOUD 4:00 PM – 5:40 PM
OUT LOUD chronicles the ups and downs of the first season of the Trans Chorus of Los Angeles, the largest group of transgender and gender-nonconforming people anywhere in the world who come together regularly to sing. As the choristers gear up for their 2016 public debut, they share their life stories and reveal what it means to be trans in America. This extraordinary chorus doesn't just make music—it's making history.
Far too often we are dramatized as tragic, deceptive, and villainous. We are fetishized and exploited as objects of the cis gaze. The cultural imagination consumes us when we overcome obstacles, so they can celebrate our bravery and authenticity. Joy reminds us not to inflict this violence on ourselves. Catharsis acknowledges and allows us to release the pain of this violence. By telling our own stories, we radically claim our birthright to take up space and celebrate the power of our bodies, desires, and futures. 
MARK 8:30 PM – 9:45 PM
Mark existed. Marks were made. Marks were found.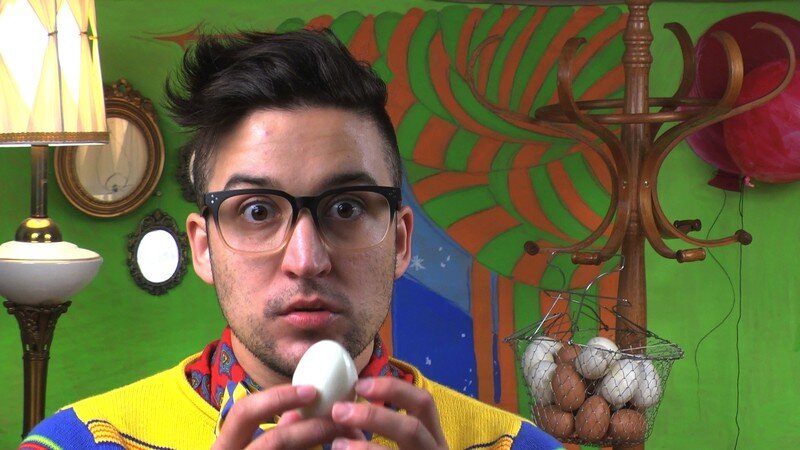 SUNDAY, MAY 10, 2020
Join us for a conversation about the impact and process of casting transgender characters. The casting process should start in the conceptualization and writing, with an understanding of the history of representation in the medium. Panelists will explore the nuances of decisions filmmakers have to make throughout the writing and production process, and the impact of these choices on actors, productions, and audiences.
In times like these, we turn to artists and radical resisters to express and share their actions and creations in ways we find resonant, provocative, comforting, and/or challenging. From public calls to action through peaceful demonstrations and "guerrilla" performances to deeply personal conversations in private places, this lineup offers us ways to see ourselves as belonging to each other in and through radical resistance, which often begins with owning the meaning of who we are to ourselves.  
Tonia, a transgender German visual artist, comes to New York City, where she meets Franz, an American academic working on a new exhibition on German author Ronald M. Schernikau. They talk politics, art, and love, go dancing, fuck, protest, and organize alongside their friends, Paul, Erika (a transwoman and musician), and Helmut (a transmasculine political radical).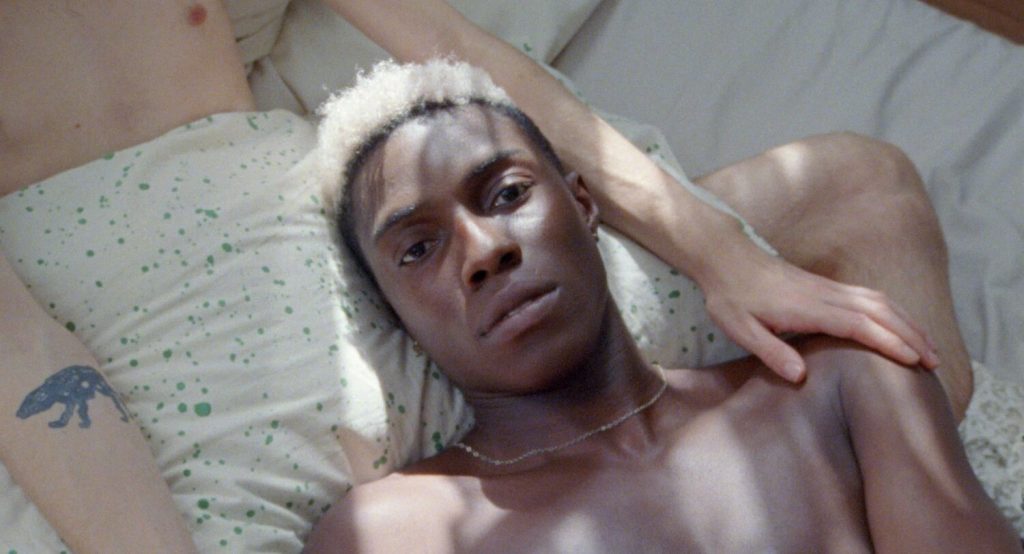 (Visited 1 times, 1 visits today)