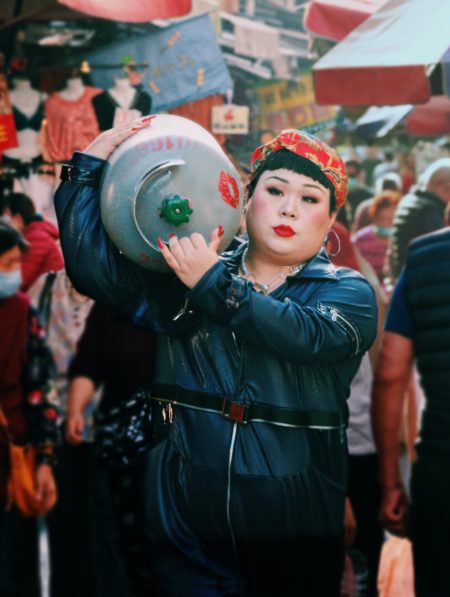 The Translations Film Festival returns this week for its 18th year of showcasing films by and for Seattle's transgender community and allies. You might not realize it, but Translations was a trailblazer festival, and still one of the few exclusively transgender festivals in the country AND the world. Produced by Three Dollar Bill Cinema, it's one of Seattle's premiere events for the Trans community.
As has been established in recent years, Translations 2023 will screen films and programs both in-person and online. And, unlike some festivals, the virtual programs can be screened anywhere in the United States which is obviously important at a time when transgender community members are under attack all over the country with so many states proposing new legislation that targets the transgender and nonbinary communities.
The in-person live screenings will take place starting on Thursday, May 4th with one screening at The Beacon Cinema, 4405 Rainier Ave South in the Columbia City neighborhood of Seattle. On Friday, May 5th, screenings will continue at The Beacon plus there will also be screenings at the near by Ark Lodge Cinema, 4816 Rainier Ave South. Then on Saturday, May 6th, both of those cinemas will screen films.
Go here for full schedule and tickets/passes: https://threedollarbillcinema.org/translations
More information from press releases:
Hightlights for his year include:
The World Premiere of Summer Within, a documentary following dancer Summer Minerva on her journey to southern Italy to connect with her ancestry
The inaugural TRANSlations Trailblazer Award will be presented to director and actress Isabel Sandoval
Opening Night film: KOKOMO CITY directed by two-time Grammy nominee D. Smith
Special guest and jury member Daniel Sea (The L Word, The L Word: Generation Q, SHORTBUS)
2023 TRANSlations is a hybrid festival featuring unforgettable features, shorts, and events that celebrate all things trans. Our theme this year is TRANS THROUGH TIME because trans folks have always been here and always will be. Get pumped for a whole new slate of films that depict the array of trans experiences!
We're kicking off in-person Friday May 5th with an opening night double feature of "Something You Said Last Night" and one of the buzziest titles out of Sundance, "Kokomo City". In addition, beloved trans actor and activist Daniel Sea will be in attendance as both a juror and panelist. We've got an opening night party at The Royal Room featuring a performance from Moscato Sky, a filmmaker networking hour, and Ava Davis aka "The Duchess of Grant Park" is back for more of her popular "Tea Time" series. And that's just the beginning! Check out our website for more information!
The festival will be available to stream anywhere in the U.S. May 4-7. You can also join us for in-person screenings at Ark Lodge Cinemas and The Beacon Cinema May 5 & 6. This is our first year taking over the Columbia City neighborhood and we're really excited to connect with new audiences there. RSVP to the Facebook event and follow us on Instagram for announcements about our films and special guests.
(Visited 46 times, 1 visits today)