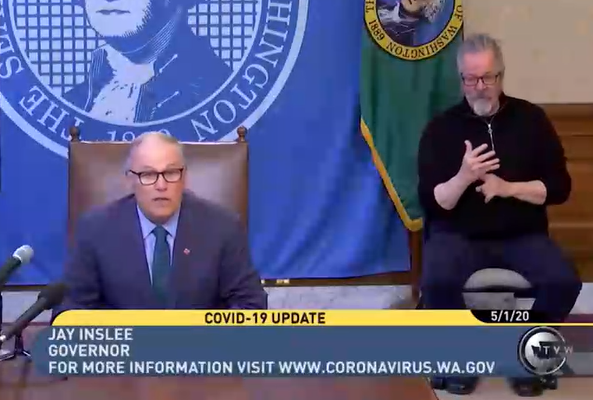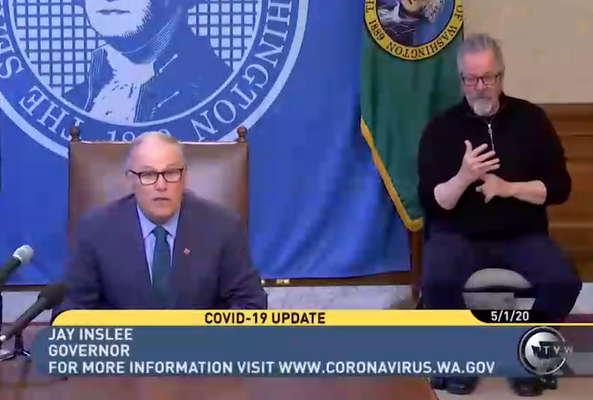 As expected, Washington State Governor Jay Inslee announced today that the state wide "Stay At Home" order issued to combat the ongoing coronavirus/Covid-19 pandemic would extend to May 31st. The previous order had been set to end on May 4th.
Inslee also revealed a four step progress to returning to a "new normal" as well as announcing that smaller, less densely populated counties will be able to apply for permissions for a faster reopening process as long as their areas seem to be free of the virus.
The four stages are:
Phase 1 What we're currently in now with some outdoor areas (state parks) being opened and curbside retail, auto sales, car washes being added and drive-up religious services opening up.
Phase 2 would open up more outdoor activities such as camping as well as outdoor socializing. The big add would be the return of in-store retail and grooming businesses (barber shops and salons) and restaurants all at 50% capacity. Offices could re-open but with at home work encouraged to continue.
Phase 3 Would see the return of gyms, cinemas, pools, rec centers at 50% capacity and the re-opening of libraries, museums and government offices/buildings. Restaurants could increase capacity to 75% and bars could re-open but with only a capacity of 25%.  Small sporting events and gatherings will be allowed but not large ones. (Frankly, all these different limits raises the question, WHO is going to enforce these rules?)
Phase 4 will be essentially, the "new normal" with the return of big sporting events, concerts and night clubs but with social distancing still encouraged.
And, there is NO timeline on exactly when each stage/phase will begin. It will be determined by the number of active coronavirus cases being treated in area medical facilities as well as more readily available testing and tracking of those with the virus.
Also not covered: who makes the determination between "restaurant" and "bar" and "night club"? Many restaurants have bar areas and many bars serve food and there are even venues that have all three components including many LGBTQ nightlife businesses.
And, where does live theater fit into the picture? Will that be determined by size as well? There are so many unanswered questions raised by today's announcement.
So, judging by the state's announcement (similar to one California made a few days ago) it will probably be a few weeks before we move to Phase 2 in the greater Seattle area and probably a few months but advancing to Phase 3.
Going by coronavirus numbers locally, it seems like you might be allowed to get a haircut by the mid/end of June but your gym and favorite bar isn't likely to open up until later in the summer and big crowd events are quite a ways off.
(Visited 1 times, 1 visits today)